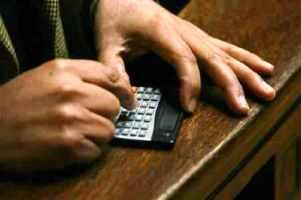 Did Sahara Group continue to collect money from investors even after it was banned from doing so?

After finding discrepancies between what investors claim Sahara owes them and the group's books, the Securities and Exchange Board of India has raised the matter.

"It is suspected Sahara continued to collect money even after the order barring them from doing so, which could be the reason it is not reflected in their records," said a person familiar with the matter.

The regulator is said to have written to Sahara Group and is awaiting a reply.

An email sent to Sebi didn't elicit a reply.

Sahara claimed on being told about the issue, it had written to the regulator and was now awaiting clarity on the matter.

Investors are said to have been caught in a situation in which they don't get back all the money they are owed, despite all requirements for a refund being fulfilled.

Sahara Group had raised about Rs 24,000 crore (Rs 240-billion) from three million investors through private placement of debentures.

Two group companies, Sahara India Real Estate Corporation and Sahara Housing Investment Corporation, had raised the money by issuing optionally fully convertible debentures.

In November 2010, Sebi had passed an order asking Sahara to stop fund-raising activities.

A source said it was suspected Sahara continued raising money even after the order was passed.

The Supreme Court had endorsed Sebi's view that there were irregularities
in the way the two Sahara companies had raised funds.
It asked the group to deposit the money with the regulator, which was scheduled to carry out the refund.
Subsequently, Sahara deposited Rs 5,120 crore (Rs 51.2 billion) with the regulator, claiming the remaining amount, about Rs 19,000 crore (Rs 190 billion), had already been refunded to investors directly.
Authorities had said there were no documents to prove this refund actually took place.
Subsequently, Sebi wrote to various financial institutions, including banks and mutual funds, in addition to district collectors, to freeze Sahara assets and recover dues for the refund.
About three years after the original order was passed, an appeal against the whole process is still pending with the Supreme Court.
In response to a Business Standard query, Sahara said it 'feels there will be no case of a mismatch.
Yet, the possibility of human error cannot be ruled out". It added a mismatch could have occurred due to investors clubbing the money owed for the OFCDs with money owed by other companies.
"Sebi had, in the past, sent two letters pointing to mismatches in investors' claims, without sending any copy of the claim document of the alleged mismatch.
"Sahara accordingly, asked Sebi to provide a copy of claim documents and we are waiting so that we can comment on that," the company said.
The company claimed in one case, an investor had claimed less money than the sum stated in the company's records.
It reiterated its position that Sebi hadn't been prompt in making refunds to investors.