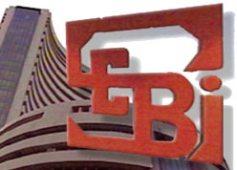 Market regulator Securities and Exchange Board of India has formed an advisory committee which would recommend measures for changes and improvements in market structure in view of the technological changes.
The Technical Advisory Committee, to be headed by IIT Bangalore Professor S Sadagopan, would also advice the Sebi on how to frame appropriate policies arising out of technological advancements in areas like wireless trading, algorithmic trading and smart order routing, Sebi said.
The five-member body would also set standards for disaster recovery plan, business continuity plan, and system audit conducted by the market infrastructure institution, it said.