Does away with much of auction process in this market and reinvestment checks

The Securities and Exchange Board of India (Sebi) has allowed foreign institutional investors to get directly in the debt market, by doing way with the auction process.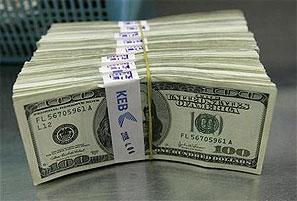 "FIIs/QFIs can now invest in government debt without purchasing debt limits till the overall investment reaches 90 per cent, after which the auction mechanism shall be initiated for allocation of the remaining limits, as currently in place for FII investments in corporate debt," Sebi said on Friday. The investment limit for FIIs in government debt is capped at $30 billion.

Foreign investors, until now, had to purchase limits through periodic auctions, to be able to invest in the debt market. The acquired limits used to lapse once the securities were sold. Sebi has also eased restrictions on re-investments till the FII investment reaches 90 per cent of the overall limit.

Sebi had, earlier, scrapped the auction system in corporate debt, where the FII investment cap is $51 billion. In April, the Reserve Bank had decided to merge all debt groupings into only two broad categories.

The move could help get critical foreign inflows at a time when the government is struggling to rein in the current account deficit.

"This would help in simplifying the process of utilising the debt limits. After the increase in the limits in the past, it is logical to do away with the auction process till such time as the utilisation nears the available limits, and is a pro-active move in the right direction," said Gautam Mehra, executive director, tax &
regulatory services, at PricewaterhouseCoopers.
Sebi on Thursday had done away with the requirements for obtaining photo identities, address proofs or any other documentary requirements of the beneficial owner, senior management personnel and authorised signatories for entities which are government-related or those regulated in other jurisdictions. Sebi also highlighted in a separate press release on Friday that intermediaries can rely on third-party due-diligence in verifying the records of the identity of clients.
However, some believe that the macroeconomic situation also has to improve for India to get robust foreign flows. Siddhartha Sanyal, chief India economist with Barclays
Capital, said, "Simplifying norms and auction processes may boost sentiment at the margin but there are a lot of other macro economic uncertainties, both India-specific and global, which concerns foreign investors more at the moment. Currently, FIIs are already sitting on unutilised debt limits, so this notification may ease procedural issues but not result in quick inflows."
Rajesh Cheruvu, chief investment officer at RBS Private Banking, added: "A large part of the debt limits are unutilised by FIIs. The government has decided to send out a message that this is liberalising and opening up markets but I don't think this would result in increased flows into bonds in the immediate term, as the risk appetite is low for emerging market assets. These measures should be seen as an effort to win back the confidence of global investors and to seek capital flows into the market."