The Securities and Exchange Board of India (Sebi) has decided to fast-track consent order cases.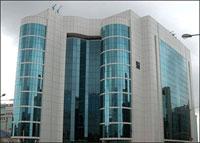 Sebi chairman U K Sinha reviewed enforcement cases at a high-level meeting on Thursday and directed officials to expedite the disposal of consent order and other cases.

A senior Sebi official associated with the process told Business Standard the idea was to clear cases pertaining to enforcement in a speedy manner. "The numbers will start reflecting the intent soon," he said.

"Apart from consent orders, it has been decided to take fast and stringent action in surveillance and investigative cases in the coming months," he said, adding the market regulator's focus would be on enhancing deterrence, increasing surveillance and strengthening the enforcement mechanism.

"Of course, the decisions will be taken after full scrutiny. The objective is to quicken the pace in the coming months," said the official.

The most important consent order case before the market regulator at present is of the Mukesh Ambani-led Reliance Industries (RIL), in which the settlement charges could be close to Rs 500 crore (Rs 5 billion) - the highest so far.

The regulator had passed a similar Rs 50-crore (Rs 500 million) consent order on two Anil Ambani-led companies, Reliance Infrastructure and Reliance Natural Resources, in January this year.

The Sebi official said it would be inaccurate to link the apprehensions over the efficacy of previous consent orders with possible actions
in the pending cases.
Sebi had started the consent order mechanism in 2007 to settle cases with wrongdoers in the equity market to avoid long-drawn litigation. The system has been modelled on one in the US.
A consent order can be passed at any stage when a probable cause of violation has been found. In the event of a serious and intentional violation, the process cannot be completed till the fact-finding process is completed whether by way of investigation or otherwise.
Sinha had indicated immediately after taking over as Sebi chief that he would not hesitate to take stringent action against violators, however big they might be.
Besides fast-tracking decisions in enforcement cases, Sebi has decided to strengthen surveillance mechanisms.
A sophisticated technology has been put in place to get quick alerts on any manipulation. It is expected to start work in December.
Two members' appointment soon
A panel headed by Sebi chairman U K Sinha has sent its recommendations for the appointment of two new members to cabinet secretary Ajit Kumar Seth.
Sources in the know say the names suggested by Sinha have been forwarded to the appointment committee of the cabinet (ACC) for final approval.
Two names have been selected after 11 of nearly 50 applicants were interviewed. Former chairman and managing director of Central Bank of India S Sridhar and Rajiv Agarwal from the Mumbai income tax department were being considered front-runners in the race.
Three Sebi members were appointed on the recommendations of previous Sebi chairman C B Bhave.