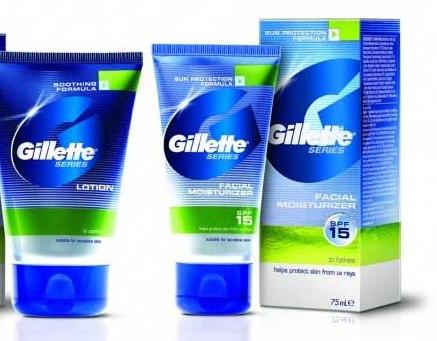 Taking action against promoters of Gillette India for non-compliance to minimum public holding norms, Sebi on Friday ordered freezing all corporate benefits arising out of their stake in the company.
Besides, Sebi also prohibited the promoters and directors of the company, which is part of global consumer goods giant P&G, from dealings in the shares of Gillette India, except for meeting the minimum 25 per cent public shareholding limit, till the time of their compliance to this requirement.
The corporate benefits which would be frozen include voting rights, issuance of bons shares, dividend payments etc.
In addition to these interim orders, Sebi also warned the company, its promoters and directors of further penal actions including monetary penalties, prosecution proceedings and restriction in its trading, in the event of continued non-compliance. The company has been asked to present its case before Sebi within 21 days.
The order follows the disposal of Gillette's appeal by the Securities Appellate Tribunal (SAT) on July 3 against a previous decision by Sebi, wherein a proposed scheme of shareholding arrangement to meet the norms was rejected.
Gillette had offered to classify a senior Indian executive as a public shareholder, from a promoter entity previously to meet the norms, but Sebi rejected it.
As per minimum public holding norms, all private sector listed companies were required to achieve at least 25 per cent public shareholding by June 3, 2013. A day after this deadline passed, Sebi on June 4 passed similar orders against 105 companies, but Gillette was not part of those actions, as the company had at that time got an interim relief from SAT.
While dismissing Gillette's appeal, SAT also vacated that interim stay in its July 3 order and paved way for Sebi to take necessary actions against the company.
As per Sebi order, Gillette India's promoters and directors have also been restrained from taking up any new position as a director of any listed company till the time the company meets the minimum public holding norms.

Sebi has ordered "direct freezing of voting rights and corporate benefits like dividend, rights, bonus, shares, split, etc. with respect to the excess of proportionate promoter/promoter group shareholding of Gillette till such time these companies comply with the minimum public shareholding requirement".
With regard to progress made in meeting the norms, the regulator also directed Gillette's board/audit committee to submit compliance report every quarter to the stock exchanges where its shares are listed.
"... in the interest of all investors and the orderly development of the securities market, it is necessary to pass directions against the promoter/promoter group and directors of Gillette while not adversely affecting the interests of the public shareholders," it added.
Gillette India is jointly promoted by The Procter and Gamble Co and Poddar Group. Promoters hold 88.76 per cent in Gillette. In 2012, the company had proposed a three-stage plan to bring down the promoter holding to 75 per cent, which was turned down by Sebi as it involved re-classification of a top company executive as non-promoter entity.
Following Sebi's refusal, Gillette had filed an appeal with SAT, which had then directed the market regulator "to pass a speaking order" the company's proposal, in February, this year.
Accordingly Sebi had issued a letter to the company rejecting its proposal and advising Gillette to comply with the minimum public shareholding norms within the stipulated timeline.
On July 3, responding to Gillette's plea SAT upheld Sebi's decision that rejected the company's proposal and also vacated an interim stay given on May 30. Sebi had directed all listed private companies to have at least 25 per cent public shareholding by June 3, 2013.
In its order, Sebi noted that promoters and directors of were "mainly responsible" for the non-compliance of companies with the minimum public shareholding norms.
According to the market regulator, the promoters of non-compliant companies "would have an advantage on account of their disproportionate stake compared to the public in their respective companies and also place them in more advantageous position as compared to the promoters of the compliant companies on account of violating the regulatory requirement".
Sebi said that the disproportionate advantage arising out of non-compliance of the norms should not be permitted to be vested with the promoter/promoter group.