Amid increasing instances of investors getting duped by ponzi schemes, Corporate Affairs Minister Sachin Pilot on Monday said there should be strong enforcement of laws and regulations at all levels to curb the menace.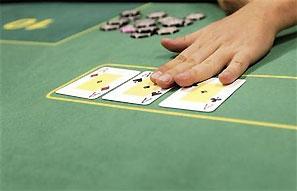 Emphasising the need for increased co-operation, Pilot said regulators, ministries and state governments should work together to plug regulatory loopholes that are exploited by companies running fraudulent schemes.
"No matter where the company operates, it must not be able to dupe people or investors of their money. So, the regulation has to be strong and the law has to be enforced but the execution of it has to be even stronger," the Pilot said in New Delhi.
He was speaking on the sidelines of the Institute of Chartered Accountants of India's annual day celebration.
"... between Sebi, RBI, Ministry of Finance, Corporate Affairs and state governments, we have to all work together to ensure that there are no loopholes or gaps which companies are able to exploit," Pilot noted.
According to him, there are enough laws but their implementation is important.
However, the Minister emphasised an environment should not be created "where there is a fear psychosis" among companies.
In the wake of Saradha chit funds fraud that duped many investors, the government has been making efforts to crack down on entities running fraudulent schemes that raise money from people.
Already, the government has set up an Inter Ministerial Group (IMG) -- having representatives from Department of Economic Affairs, Department of Revenue, Corporate Affairs Ministry, RBI and Sebi -- which is working on ways to strengthen efforts to curb the menace of ponzi schemes.
"Any help the state governments want from us we will be more than happy to provide the help in terms of tweaking legislations as and when required...," Pilot said.
The Minister stressed that media should also do checks before carrying advertisements, claims in some of which are completely false.
"We are doing investor awareness programmes... The advertising claims are completely false and they (media) should also do some checks and balances before they take such advertisements so that misinformation does not reach people," Pilot said.
Meanwhile, the Minister expressed hope that the new Companies Bill will be passed in the next session of Parliament. The legislation, cleared by the Lok Sabha, is awaiting Rajya Sabha approval.