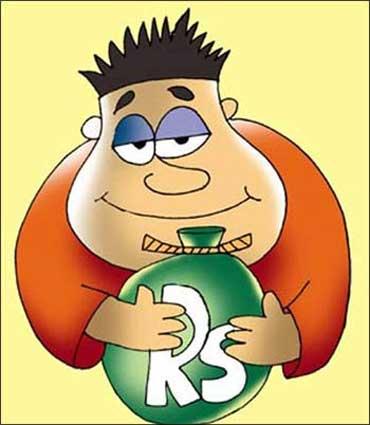 In a fresh ponzi clampdown, Sebi on Wednesday barred Kolkata-based Rose Valley group from raising public money in the name of 'holiday membership' scheme, through which it is estimated to have garnered over Rs 1,000 crore (Rs 10 billion) without necessary regulatory approvals.
After initial investigations into the 'Rose Valley Holiday Membership Plan' being run by Rose Valley Hotels and Entertainments Ltd (RVHEL), the market regulator found that the company was running a 'collective investment scheme' without necessary approvals and registration with Sebi.
Accordingly, Sebi has asked the company and its directors "not to collect any more money from investors including under the existing schemes" with immediate effect.
Sebi has also restrained them from launching any new schemes, disposal or alienation of any properties and diversion of funds till the further orders.
It has asked the company and its directors to submit their reply in this regard within 15 days. The final orders against the company would depend on further probe and the submissions made before it.
Sebi said that it began investigating the case after a complaint received from Assam Police regarding collection of Rs 1,006.7 crore by RVHEL and another group company Rose Valley Real Estates Constructions Limited (RVRECL) through the holiday membership scheme of the group till February 2012.
The scheme was mostly being run in the West Bengal, Assam and other north-eastern states by the group, which was one of the main promoters of the IPL cricket team Kolkata Knight Riders (KKR) and has earlier also faced Sebi action for running unauthorised collective investment schemes in the name of real estate business.
RoseValley is the third major entity from Kolkata to face action in recent months for running ponzi schemes. Sebi has also clamped down on Saradha group and Sumangal Industries.
In its 10-page order against RVHEL, Sebi said that the company is "prima facie engaged in fund mobilising activity from the public, by floating or sponsoring or launching collective investment schemes".
"Protecting the interests of investors is the first and foremost mandate for Sebi and therefore, steps have to be taken in the instant matter to ensure only legitimate investment activities are carried on by RVHEL and no investors are defrauded.
"In light of the same, I find there is no other alternative left but to take recourse through an interim action against RVHEL for preventing it from further carrying on with its fund mobilising activity related to 'collective investment scheme', without registration from Sebi," the regulatory body's whole-time member S Raman said in his order.