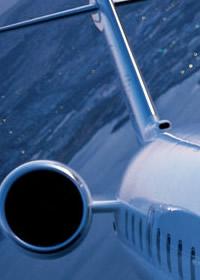 The civil aviation ministry has mooted a carbon credit-like system which will allow airlines to trade seat capacity as a part of its plan to promote regional routes.

"It is an idea. We are discussing it with airlines.

"If we mandate an airline to fly to the Northeast and it is unable to operate, it would be able to trade seats under this policy.

"It will be akin to carbon credits," Minister for Civil Aviation Ajit Singh said while speaking at the Routes Asia conference in Mumbai on Sunday.

This carbon credit system is expected to generate greater financial viability for regional operators.

"Instead of scheduled carriers flying half empty A-320 and B-737 aircrafts to small airports to comply with their obligations under Route Dispersal Guidelines, the same can be done by smaller aircrafts operated by regional air taxi operators.

"The regional operators would operate on high seat factors and provide greater frequency of service to smaller locations," explained Amber Dubey, Partner and Head-Aviation at global consultancy KPMG.

Each available seat-km (ASKM) operated by regional operators can be given one 'credit'.

The credits can then be auctioned off to a national carrier that is ready to pay the highest.

This value of the seat credit would be market determined and the Directorate General of Civil Aviation can play an observer's role.

This could create a win-win for all, Dubey added.

Earlier, the ministry had readied a draft policy under which commercially unviable routes from 80 Tier-III towns and cities would be offered
in auction to airlines that would have the monopoly to ply to these for two to three years.
The idea is that an airline which bids for the least subsidy from the government to run services on the route would get it.
There would be just one such slot on each route.
To finance the subsidy, the ministry has already set up an Essential Air Services Fund.
It is estimated that an annual subsidy of Rs 250-300 crore would be needed for the 40 places mentioned in the first phase.
The money will be provided partly through budgetary support and partly from a cess on those flying between the country's metropolitan cities.
Initially, the bidding for these routes will be with a subsidy.
If traffic grows on a route, after a lock-in period, the same route will be re-auctioned without a subsidy.
These details have been worked out by global consultants Deloitte and are aligned with the recommendations of the Naresh Chandra Committee.
The latter suggested disbanding the existing RDGs, meant to impel airlines to fly to remote areas.
Under those rules, an airline has to deploy a tenth of its total capacity to the Northeast and Jammu & Kashmir, among others.
What has, however, happened is that airlines tend to fly bigger planes to commercially viable destinations within the Northeast to meet the guidelines, such as Guwahati and Dibrugarh, leaving the other areas unconnected.
At present, airlines are supposed to deploy 10 per cent of their total capacity to Northeast and Jammu & Kashmir and 1 per cent of the capacity within the Northeast.
However, airlines find it unprofitable to fly on those routes as they lack the right size of planes to operate on those routes.