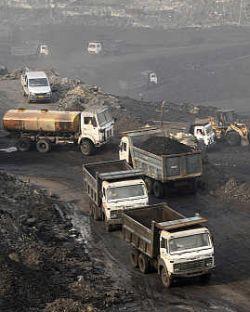 India's Supreme Court ordered on Friday the temporary closure of nearly half of the iron ore mines in top producing state Odisha due to non-renewal of years-old leases, in a blow to local steel mills that depend heavily on high-quality ore from the state.
Odisha, which allows exports of only half of total iron ore output, produced more than 70 million tonnes in the last fiscal year from 56 operating mines.
The move is unlikely to lift global iron ore prices given the limited flows from Odisha to international markets, but it could force Indian steelmakers to source the raw material overseas and soak up some of a forecast global supply surplus.
The 26 suspended mines produced about 40 million tonnes, said Odisha's mines director Deepak Kumar Mohanty.
"We will abide by the court's decision and work on renewing the licences for the affected mines within the stipulated six months," Mohanty told Reuters.
The verdict could force steelmakers to cut output or import expensive iron ore.
Tata Steel Ltd and Jindal Steel and Power Ltd are some of the companies that mine and use ore from Odisha. Most of the mining in Odisha is done by state-owned Odisha Mining Corp.
"There's definitely potential for imports because it takes some high-grade tonnes out of the domestic market," said Graeme Train, commodity analyst at Macquarie in Shanghai.
Imports of steel could also rise, helping steelmakers in countries such as South Korea and China. Steel imports have seen double-digit growth in recent years as domestic raw material shortages hurt.
To curb illegal mining, the top court had earlier imposed bans in Karnataka and Goa.
The Goa ban imposed in September 2012, coupled with similar curbs enforced earlier in neighbouring Karnataka, have sliced India's iron ore exports by 85 percent, or 100 million tonnes, over the past two years.
Though the bans in Goa and Karnataka have now been lifted, output caps and procedural delays have meant iron ore production remains muted and India continues to be the tenth-largest exporter, slipping from its earlier position of No. 3.
Analysts expect a gradual recovery in Indian iron ore exports over the next two years, but the pace is likely to be modest and far from a record high of more than 117 million tonnes set in the fiscal year through March 2010.
Tata Steel shares were down almost 4 per cent on Friday. The company's executive director Koushik Chatterjee said on Wednesday all its mines were operating with all necessary clearances.
(Reporting by Krishna N Das and Jatindra Dash; Additional reporting by Manolo Serapio Jr. in Singapore;