Sanofi-aventis on Monday said it has extended its $18.5 billion offer for Genzyme for the second time, a move that will give the French drug-maker additional time to reach an agreement with US biotechnology firm.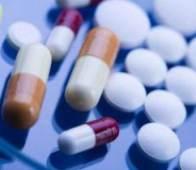 Sanofi-aventis has a significant presence in India and employs over 1,800 people in the country. In a statement Sanofi-aventis said its offer of $ 69 per Genzyme share was extended till February 15 midnight.

The extension of the deadline gives Sanofi-aventis more time to reach an agreement with Genzyme.

Besides, the talks between the two companies will continue to focus on structure of a contingent value right (CVR) on Genzyme's alemtuzumab product, a drug the French firm wishes to market as a treatment for multiple sclerosis with the name Lemtrada.

CVRs are a method for providing compensation for the future performance of a drug. "Although those discussions have continued and have included commercial teams and executives of both sanofi- aventis and Genzyme, there remain significant differences on the potential CVR and the value of sanofi-aventis' offer, and there is no guarantee that the parties will come to an agreement," French firm said.

Sanofi-aventis offer was scheduled to expire on January 21. About 1,091,618 shares, or 0.4 per cent of the outstanding shares of the company, had been tendered by the midnight deadline.

That's down from about 2.2 million shares on December 10, the first deadline. Sanofi-aventis said it, "has extended its tender offer for all outstanding shares of common stock of Genzyme Corporation at $ 69.00 per share. The tender is now scheduled to expire at 11:59 p.m., New York City time on February 15, 2011 unless it is further extended."

The transaction is valued at about $ 18.5 billion. The offer represents a premium of 38 per cent over Genzyme's share price of $ 49.86 on July 1.

The French firm had gone directly to Genzyme's shareholders on October 4, after company CEO Henri Termeer said the bid "undervalues" the company. Sanofi-aventis' offer to buy Genzyme was made public in August, when it had also hinted at the possibility of an unfriendly takeover.

Sanofi-aventis said it had tried to engage in constructive discussions with Genzyme, "but the latter's continued refusal to do so led to the hostile offer."

In September, Sanofi CEO Christopher Viehbacher had told Termeer that the company would be willing to pay between $ 69 and $ 80 a share for Genzyme.