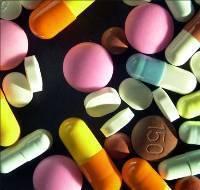 Ending months of uncertainty, French pharma major Sanofi-aventis said on Wednesday it will buy US biotechnology giant Genzyme Corp for more than $20 billion.
The proposed deal has been dragging due to valuation issues ever since Sanofi-aventis came with a hostile takeover offer in August last year.
In a joint statement, Sanofi-aventis and Genzyme said: "They have entered into a definitive agreement under which Sanofi-aventis is to acquire Genzyme for $74 per share in cash, or about $20.1 billion."
Under the agreement, Sanofi-aventis agreed to raise its offer from $69 a share offered earlier to about $74 a share in cash taking the total amount to $20.1 billion.
In addition, Sanofi-aventis will also pay contingent value right, or CVR, meaning additional payments if Genzyme meets certain milestone related to some of its drugs including multiple-sclerosis drug Lemtrada.
Sanofi-aventis said its global footprint, significant resources will create new long-term growth opportunities for the combined company, particularly in emerging markets.
The acquisition of Genzyme will also give French pharma firm access to the market in drugs for the treatment of rare diseases.
"This transaction will create a meaningful new growth platform for Sanofi-aventis, while expanding our footprint in biotechnology," said Sanofi-aventis CEO Christopher A Viehbacher.
"We expect it to be accretive from year one, and the CVR structure, which served as an important value bridge between our two companies, rewards both Genzyme and sanofi-aventis shareholders, particularly if Lemtrada outperforms the market's current expectations," said Viehbacher.
The transaction, which has been unanimously approved by the Boards of Directors of both companies, is expected to close early in the second quarter of 2011, subject to regulatory approvals.
Sanofi-aventis, which has a significant presence in India and employs over 1,800 people in the country, has been pursuing Genzyme since last summer, offering a price of $18.5 billion.
It extended its $69 per Genzyme share offer for the second time last month without changing the financial terms.