Sandisk Corporation, the global leader in flash memory cards for digital cameras and maker of the Micro SD cards widely used in mobile telephones, is now getting bullish on the growing rural market for cellphones in India.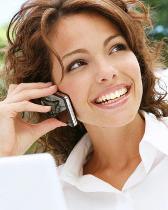 Manisha Sood, country head for Sandisk in India and SAARC said,"The rural market in India is totally dependent on mobile phones as a digital entertainment device, and as a result, original equipment manufacturers are now focussing on providing higher memory support for their products that are targeted at the rural market. We see great growth potential for our memory card business in India as the mobile handsets penetration in rural markets increases".
Being a NASDAQ listed company, Sandisk declined to share country specific sales figures, but confirmed that the compounded annual growth rate for the mobile phone memory cards in the country is around 38-40 per cent.
 Sood informed that currently around 60-65 per cent of mobile phone sales come from the urban markets, but rural India is fast catching up.
Nearly, 140 million mobile handsets were sold in India in 2009-10, and of these around 40 per cent have memory slots, Sood added.
In comparison, the digital camera market size was around 1.8 million in 2009-10, while USB drives or pen-drives sell around 3 million pieces a month. For Sandisk, thus, mobile phone memory cards is the growth driving segment in the country in the coming years.
Apart from the sales and marketing team, Sandisk currently has a 160 people strong R&D Center in Bangalore that does designing, verifying and delivering some of the critical blocks required for Flash memory for products sold globally.
The company is in the process of increasing the R&D headcount by another 50 people soon. The Bangalore R&D Center spread across 60,000 square feet can house around 300 people.
Meanwhile, the company has embarked on a campaign to visit non-metro towns to spread awareness about its products. The 'Sandisk Memory Yatra' comprising a canter that would showcase its products, will be in the city during Navratri. The company has already visited cities like Jaipur, Hyderabad, Kochi and Chandigarh during various festivals this year.
SanDisk has a broad portfolio of storage products for the OEM and enterprise markets.
These include cards and embedded storage for mobile phones, GPS devices, digital cameras and camcorders; solid state drives for netbook and notebook computers; managed cards for mobile network operators; and secure USB drives for the enterprise IT market.
It is present in markets like France, Germany, Ireland,Scotland, Spain and Sweden,Australia, China, India and Japan. SanDisk invented flash storage cards and pioneered the USB flash drive, and co-developed the CompactFlash, SD (including microSD) and Memory Stick PRO card formats.
In partnership with Toshiba, SanDisk operates the world's largest flash memory semiconductor fabrication plant in Yokkaichi, Japan.