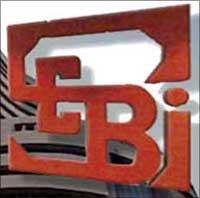 A signed full-page advertisement from the head of the controversial Sahara group of companies in today's newspapers invited the Securities and Exchange Board of India to a live debate on television.

"I hereby challenge and invite the chairman or/and members or/and executive directors of Sebi for a live debate with me on a TV channel and let people know their wrong intent and deed as a corporate regulator and clearly understand what extreme degree of injustice is being done by them to malign the image of Sahara India Pariwar," said the advertisement, titled Enough is Enough.

It asks for a 10-day notice to organise the appropriate channel and 60 minutes of airtime to facilitate the debate.

Subrata Roy Sahara, the chief, would represent his group in the discussion, 'to expose the truth', said the ad.

It said he'd written thrice to the chairman of Sebi for an appointment but had not got one. B N Agarwal, a former judge of the Supreme Court who is overseeing the much-reported refund from group companies to investors, also refused to meet with Sahara group officials, said the advertisement.

The advertisement further accused Sebi of acts done with wrongful intent and of acting under the dictats of 'powerful third parties'.

Sebi
had moved the Supreme Court on Friday for the detention of Subrata Roy Sahara, chairman of the Sahara group, and directors Ravi Shankar Dubey and Ashok Roy Choudhary.
The regulator had also asked that their passports, and of another director, Vandana Bhargava, be deposited with the court and they not be allowed to leave the country without permission.
An earlier Sebi order on February 13 had ordered attachment of assets of two group companies, Sahara Housing Investment Corporation and Sahara India Real Estate Corporation, as well as the four persons mentioned.
The apex court has told the group to refund around Rs 24,000 crore (Rs 240 billion), with interest, to its over 30-million optionally fully convertible debenture investors, concurring with the Sebi view that there were irregularities in the way the money was raised.
Sahara was to deposit the money with Sebi to facilitate a refund but the group deposited only Rs 5,120 crore (Rs 51.2 billion) and claimed the rest had been redeemed.
The market regulator noted it had given no proof for this.