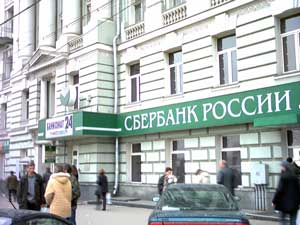 Russia's oldest and largest state-run retail bank -- Sberbank (Savings Bank) -- is to shortly open its branch in New Delhi as part of its strategy to expand in the emerging markets.
The Reserve Bank of India last month cleared Sberbank's application for opening a fully-operational branch in New Delhi and currently it is completing the formalities for obtaining banking license from RBI and hiring staff, the Russian bank said.
Earlier, Russia's number 2 state-owned VTB bank had opened a branch in India.
Established in 1841, Sberbank is the largest credit institution in Russia and the former Soviet space, accounting for about a quarter of the aggregate Russian banking assets and a third of banking capital.
Under the new strategy, the Bank plans to build a foothold in India and China to generate about 5 per cent of net income outside Russia by 2014.
Recently the General Motors agreed to sell its Opel assets to the consortium of Canadian Magna and Sberbank.
According to the Banker magazine, as of July 1, 2009, Sberbank was ranked 38th in the world in terms of Tier 1 capital.
Image: Russia's Sberbank