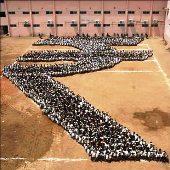 The rupee is likely to witness high volatility in the coming months with Parliament session beginning with a 'whimper' amid a looming political logjam, which in turn makes the outlook for the reform process seem 'cloudy', an HSBC report says.

"With USD-INR currently trading around the 55 handle, the currency is walking a tightrope. Should the reform process be seen taking a step backwards, strong upward pressure on USD-INR would unfold," HSBC said.

According to HSBC, one key focus point for the market is whether the government stands its ground on foreign direct investment in multi-brand retail or if it gives in to pressure from the opposition.

"This debate will be a litmus test for the INR and the reform process.

"If we were to a see a reversal of some of these recent reforms, it would undoubtedly put increasing weakening pressure on the INR (Indian rupee)," HSBC said.

Another major concern is over the issue of any possible sovereign rating downgrade. S&P has signalled a one in three likelihood of a rating downgrade in the next two years.

Moreover, the risk of a downgrade would be heightened further if the recent reform progress was reversed.

"Given the volatile nature of the INR and a cloudy outlook for the reform process,
the headwinds against the currency are clear," the report said.
According to the report, it is important for the government to maintain the course of the 'reform agenda', failing which the large twin deficits will continue to weigh on the currency.
"If we see more traction on some of the outlined policies, then USD-INR could quickly retrace its recent losses. Fasten your seatbelts -- we're in for some turbulence," HSBC said.
The report further reported that India's parliamentary session began yesterday with a whimper as both houses adjourned early amid a looming political logjam.
And while the INR held its own through the first day of the winter session, the coming days will be pivotal for the INR, it said.
As per the base case scenario, the government is likely to maintain its reform agenda.
Moreover, there are also expectations that the government will push through other reforms, including the possibility of changing the capital gains tax, and increasing foreign limits on Indian government and corporate bond purchases, it said.
"Although we have been leaning towards the optimistic side on the currency and the reform process, we recognise that this positivity is fraught with downside risks.
"We find the INR is increasingly beholden to the domestic political environment, much like the JPY or the EUR," HSBC said.