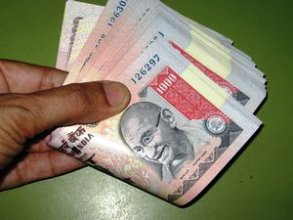 India's efforts to curb imports, improve exports and attract greater remittances may help it almost fully fund its current account deficit this fiscal, and also help the rupee recover to 61-level against the US dollar in the next 6-12 months, a Barclays report said on Friday.

According to the global financial services major, the country's Current Account Deficit, which is the difference between the outflow and inflow of foreign currency, has the potential to 'surprise favourably'.

Barclays has cut its FY'13-14 deficit forecast to around $68 billion (from about $80 billion earlier).

"Unless capital flows surprise further to the downside, we think the recent improvements mean India should be able to almost fully fund its current account deficit in FY 2013-14," Barclays said in a research note.

The factors that are narrowing the current account gap include a lower merchandise trade deficit (gold and non-oil, non-gold trade), a steady uptick in services exports and remittance flows, it said.

However, given the present fragile market
sentiment, the underlying improvements in India's current account may go unnoticed, it said.
Meanwhile, Finance Minister P Chidambaram on Thursday said the government will make all efforts to contain fiscal deficit at 4.8 per cent and CAD at 3.7 per cent of gross domestic product or $70 billion this financial year.
He further said CAD could be even lower than $70 billion.
In the fourth quarter of last fiscal, CAD was 3.6 per cent, while for the whole of FY'13 it stood at 4.8 per cent.
On rupee, Barclays said the currency is likely to be around 61 per US dollar in the next 12 months, largely on the back of an improvement in the CAD.
The rupee on Thursday fell for the sixth session in a row and breached the 65 mark to an all-time intra-day low of 65.56.
"We expect the INR at 61/USD in 6-12 months, which partly reflects the current account improvement," it said.
Barclays further said, in the near-term rupee weakness could persist, especially in the absence of policy initiatives to quickly boost capital flows.
"We think recent policy steps have been relatively ineffective at generating near-term flows, and are a drag on the INR," the report added.