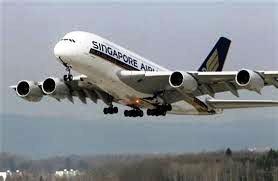 Singapore Airlines chief executive Goh Choon Phong has said running a successful joint venture airline in India will be a challenge.
"By no means do we think this is going to be a walk in the park.

"The venture being set up in India will have its challenges.

"We are all familiar with some of the challenges in India.

"It's a very competitive market domestically, and for a new start-up, the current rule says one has to operate for five years and have a fleet of 20 aircraft before you're allowed to go abroad.

"And, we all know how competitive the domestic market is.

Therefore, it is going to be a highly challenging venture to actually make it work," Phong said.

Confident

"We don't take it (challenges) lightly.

"But of course, if we did not have confidence to make it work, we wouldn't have been there.

"As with any venture, there will be risks. But we believe that is acceptable, given the potential and the benefits we see this venture eventually bringing in." Last month, the Foreign Investment Promotion Board had given its nod for the Tata-SIA joint venture airline.

Singapore Airlines will hold 49 per cent stake in the airline, while the rest will be held by the Tata group.

Initially, $100 million will be invested in launching a full-service airline with a hub in Delhi.

The venture is the third foreign direct investment proposal to secure an approval from FIPB, after the government relaxed FDI norms last year.

Phong said the targeted launch of the new airline was scheduled for mid-2014. He added in the Tata group, SIA had found the right partner.

"We believe we have the best partner we could find, someone we know for a long time, Tata Sons."

He said the current environment was conducive to investment and growth.

The new venture, he said, would allow SIA to participate in the growing Indian aviation market and diversify its traffic base, which was now solely dependent on Singapore. "India is obviously one of the two huge engines of growth in Asia," he said.

The board of the new airline would take decisions related to aircraft induction, he added.