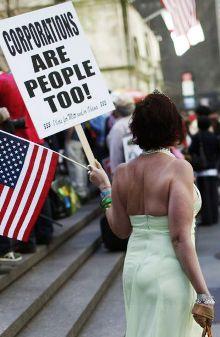 Amid a demand slowdown and an uncertain economic environment, India's domestic industry might be chary of making fresh investments, but the global business community seems to have a different outlook on the country.

If the announcements made by multinational companies and their joint ventures since last year -- of investments to the tune of Rs 1,85,000 crore (Rs 1,850 billion) in India over the next few years -- are any indication, they clearly are betting big on the country's growth story.

This committed money is being pumped into the consumer-facing industries like FMCG, consumer durables, automobiles, telecom, airlines, retail and pharmaceuticals.

The investment commitment by these foreign companies exceeds the $18.28-billion FDI inflows into the country (according to Reserve Bank of India data) in 2012-13.

And, it is being made for a variety of reasons -- expanding manufacturing capacity, new product development, increasing distribution penetration and raising stake in Indian ventures for more effective control.

At the top of the heap is the FMCG sector, primarily propelled by the huge investments announced by global beverage giants Coca-Cola and PepsiCo, besides a fresh splurge from Procter & Gamble to take on Hindustan Unilever, its key rival.

The foreign FMCG companies have announced combined investments of around Rs 85,000 crore (Rs 850 billion), nearly half of all the announcements made.

Only two days ago, PepsiCo Chairperson & CEO Indra Nooyi announced her company would invest Rs 33,000 crore (Rs 330 billion) in the country by 2020.

Add to this Coke's promise of $5 billion -- made in June 2012 -- and the money to be brought in by the two by the end of the decade exceeds Rs 58,000 crore (Rs 580 billion).

These investments are part of their plan to penetrate deeper into the market and be available at eight million retail outlets of the country — at present, they are present at a fourth of those -- and offer their products cold.

This will require more refrigerators, trucks, bottling plants and innovation.

The strategy needs to be backed with more money to ensure products are available at low price points.

Procter & Gamble had also announced a mega plan earlier this year -- of investing $1 billion over the next five years.

Currently, India accounts for only five per cent of the company's developing-market turnover.

It plans to increase emerging markets' share in its global turnover from 38 per cent to 50 per cent by 2025.

P&G's chief rival, Unilever, has brought in more than Rs 19,000 crore (Rs 190 billion), only a few months back, to raise its stake in its Indian venture from 52 per cent to 67 per cent, under a buyback offer.

Also, Japanese consumer major Hitachi had in December last year said it would invest Rs 4,700 crore (Rs 47 billion) in India to set up five new manufacturing unit by March 2016.

The Japanese, who have lost out to their Korean peers in the Indian consumer durables play, are now comitting big bucks to catch up.

For example, Hitachi, which is planning to set up five new manufacturing plants by 2016, Panasonic and Daikin are together putting in Rs 6,500 crore to take on the Koreans.

Arvind Singhal, chairman of Technopak, which advices top consumer goods and retail companies in the country, said: "India has emerged as a key destination because the US and Europe markets are not growing.

"Those in Brazil and Russia collapsed last year, while China is a tough market to crack. "This makes India a must-invest
destination, as the untapped opportunity here is huge."
Singhal added, in a clear contrast with their foreign counterparts, Indian companies were not putting in large amounts of money in the country.
"Unlike foreign companies, Indian consumer goods, retail, FMCG and other firms do not have strong balance sheets. Besides, they are highly leveraged because of their unrealistic diversification.
"So, they cannot raise funds."
A similar trend is also seen in the automobile sector, where investment plans are not being shelved, despite falling sales.
As many as eight automobile companies, mostly passenger car makers, are putting in over Rs 41,000 crore (Rs 410 billion).
In July, Nissan-Renault CEO Carlos Ghosn said his company would bring in $2.5 billion over the next few years, doubling its investments in India so far.
And, after deciding to shift its thrust to the lower end of the market, it hopes this money would help it grab at least 15 per cent market share in the country.
US car maker, Ford, also seems to have meant business when it said it was investing $1 billion in setting up a new plant at Sanand, Gujarat.
This facility would help it raise its manufacturing capacity to 440,000 cars and over 600,000 engines by 2014.
Besides, of course, there is Japan's Suzuki, which is investing Rs 3,500 crore (Rs 35 billion) in setting up a new plant in Gujarat to add 250,000 cars to its annual capacity.
The telecom sector, after a lacklustre 2012-13, in which it received a mere $92 million as FDI inflows, is again looking up.
As much as Rs 24,000 crore (Rs 240 billion) worth of investments in the sector are lined up -- much of that will be spent this year.
One of the reasons for the optimism is that the government has raise the FDI cap for the sector from 74 per cent to 100 per cent.
Also, the industry is seeing consolidation, as well as better realisation from tariffs, with an end to price wars.
Vodafone and Telenor will shell out more than Rs 11,000 crore (Rs 110 billion) to raise their stakes in their respective Indian ventures.
In addition, the foreign telcos will put in more money, not accounted for, to buy spectrum in the 800-MHz, 900-MHz and 1,800-Mhz bands, which will come up for auctions in January next year.
Vodafone India CEO Martein Pieters said: "We are obviously bullish on the India opportunity. India has disappointed us a bit with regulatory uncertainty in the past two years, but now that phase is almost over.
"Our profitability has gone up."
So far as the Indian skies are concerned, the new FDI policy -- permitting foreign carriers to take up to 49 per cent stake in their Indian domestic peers -- has already brought in some action. Foreign carriers, including Etihad Airways, AirAsia and Singapore Airlines are investing more than Rs 2,500 crore (Rs 25 billion) in India.
And, many like Qatar Airways are waiting in the wings to buy into Indian airlines.
In retail, the initial controversy and various FDI policy flip-flops aside, there have been some concrete strides.
A WalMart or a Carrefour might still not have made an entry in multi-brand retailing, but Swedish furniture giant IKEA is set to open stores here.
Its foreign direct investment proposal was cleared, opening the doors for more single-brand retailers to move in, as the government allowed 100 per cent FDI in single-brand retail.
Also, Swedish retailer H&M also joined the group, with the Foreign Investment Promotion Board on Wednesday clearing its proposal to invest Rs 720 crore (Rs 7.2 billion) in the country.