Singh brothers might be stopped by 'fit & proper' hurdle due to US drug norm violations; firm says confident of qualifying


The promoters of Religare Enterprises will face an uphill task in satisfying the 'fit and proper' criteria prescribed by the Reserve Bank of India (RBI) for new bank licence applications, due to the various troubles of Ranbaxy, their earlier venture, with the US drug regulator.

Religare, which has interests in broking, mutual funds, insurance and financial services, is promoted by Malvinder Mohan Singh and Shivinder Mohan Singh, the erstwhile promoters of Ranbaxy. The Singh brothers, directly and through holding companies and family members, control 71.75 per cent in Religare.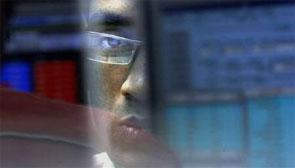 Religare has been one of the vocal contenders for a new bank licence since the finance minister mooted the idea two years earlier.

This is where the recent revelations about the substandard manufacturing practices and data falsification by Ranbaxy Labs and its pleading guilty to the charges of the Food and Drugs Administration (FDA), the US regulator, agreeing to pay $500 million as settlement, could mar its candidature.

According to the licensing norms, RBI would assess the 'fit and proper' status of the applicants on the basis of: "(a) Promoters/promoter groups should have a past record of sound credentials and integrity; (b) Be financially sound and have a successful track record of running their business for at least 10 years."

In addition, the guidelines say RBI may, "seek feedback on applicant groups on these or any other relevant aspects from other regulators, and enforcement and investigative agencies like income tax, CBI, enforcement directorate, etc, as deemed appropriate."

The brothers were the controlling shareholders in Ranbaxy between 2003 and 2008, when most of the questionable practices that the company has pleaded guilty to had taken place. In June 2008, the brothers sold their controlling stake to Japanese major Daichii Sankyo.

In response to an email seeking comments, a Religare spokesperson said, "Mr Malvinder Mohan Singh through a press release has already clarified his position with respect to the US FDA–Ranbaxy settlement. With regard to the banking licence and the fit & proper criteria, Religare believes that it fulfils all conditions of the guidelines. Religare is an integrated financial services business, with a large NBFC (non-bank finance company) portfolio focused on SMEs (small and medium enterprises), supervised and governed by its independent Board."

Days after the settlement with the US FDA earlier this month, Daiichi said it would sue some of the "former shareholders" for concealing material information at the time of the deal in 2008. Malvinder Mohan Singh, the elder brother and former chief executive, rejected these charges and said "to plead guilty" to the FDA was a business decision and the testimony by whistleblower Dinesh Thakur, which led to the proceedings and the $500 million settlement, was not a statement of facts.

A number of directors of the Ranbaxy board of 2004, which had been apprised of the large-scale irregularities and did not act, are part of the Religare board of directors today. Apart from Ravi Mehrotra, an executive director, independent directors J W Balani and Harpal Singh are Ranbaxy veterans who are part of the Religare board today.

"The kind of charges they have pleaded guilty to, they might find it difficult to satisfy the fit and proper criteria for the bank licences," said a regulatory expert, who did not want to be named since the matter was sensitive. "Once the questionable practices were brought to their notice, the board was duty-bound to take action. But they did not."