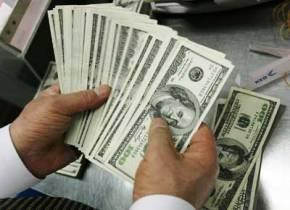 Fortis Healthcare Ltd plans to raise around $100 million (Rs 540 crore now) from International Finance Corp, a member of the World Bank Group, through a combination of straight equity and foreign currency convertible bonds.

The company will use the proceeds to fund its expansion plan and repay debt.

The longer tenor and hold period of the IFC financing are particularly suited for the sector, which is capital-intensive and has a long gestation period. IFC's investment horizon is typically longer than other capital providers.

According to IFC project document, the company proposes to substantially increase its bed capacity in India over the next three-five years.

According to the hospital chain's investor presentation, it is among the leading hospital operators in India, with 3,800 operational beds and a total potential capacity of a little over 9,500
beds.
Fortis' hospital business spreads over 62 health care facilities, with presence across 17 states and 35 cities, while the diagnostics business is present in 450 cities across the country.
The promoters, Malvinder Mohan Singh and Shivinder Mohan Singh, collectively own 81.5 per cent of the company, together with family and other entities, as on December 31, 2012.
There are no other shareholders owning more than one per cent as of December 2012, show BSE data.
Fortis' expansion plans include increasing the number of operational beds in tier II/III cities which currently lack good health care facilities.
The project would improve the standards for clinical and managerial practices in these under-served areas.
The company has reported a consolidated revenue of Rs 1,539 crore (Rs 15.39 billion) during the third quarter of the financial year 2012-13, an increase of 154 per cent compared to the corresponding period last year.