IT distributor Redington (India) on Wednesday said its overseas subsidiary will acquire a 49.4 per cent stake in Turkey-based Arena for $42.464 million (about Rs 194 crore).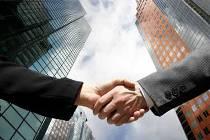 Redington International Holdings, a subsidiary of the company, has entered into a share purchase agreement with the promoters of Arena Bilgisayar Sanayi Ve Ticaret Anonim Irketi (Arena) to acquire a 49.4 per cent stake, Redington (India) said in a filing to the Bombay Stock Exchange.
"This is a part of the company's strategy to explore opportunities in new markets," the company added.
The transaction would get consummated on satisfaction of all conditions including, but not limited to, all legal permits that are required, it said.
The company is hopeful the acquisition will enhance the company's overseas business and will be value-accretive for shareholders.
Arena is a distributor of information technology products in Turkey with a turnover of $451 million in the last financial year. It is listed on the Istanbul Stock Exchange.