Stressing on the need to revive the economy and push investment, industry body CII Thursday said RBI should cut key policy rate by 1 percentage point in this financial year.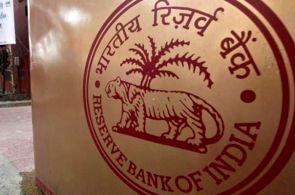 It said that increased investment and consumption demand were key ingredients for the revival of the economy.

"It is important to lift the economy from the current level. One crucial ingredient for the growth to kick start is investment and consumption demand. I strongly believe that RBI needs to work in tandem with the government in boosting growth by reducing interest rate by 100 bps in the current fiscal year," CII President S Gopalakrishnan said.

He also suggested reviving stalled projects to facilitate higher overall investments.

"CCI (Cabinet Committee on Investment) should clear at least top 50 stalled projects and go for their revival in the next 60 days," he told reporters.

Stressing on the need to improve investors confidence, he said, "government efforts on fiscal consolidation and economic reforms must continue for this to happen."

"There is also a need to consider raising FDI caps in critical sectors such as Defence and Telecom. Also fast tracking of multi-brand
retail is needed," he added.
Expressing concerns over the slowdown in the manufacturing sector, he said, "there is need to align manufacturing plans at national and state level and implement national manufacturing policy including setting up of National Investment and Manufacturing Zones."
Commenting on the food security bill, Gopalakrishnan said, "CII is in support of food security bill, but things such as distribution pattern, identification of beneficiaries has to be looked into."
"What also needs to be seen is the impact of the bill on agriculture and agriculture productivity and also on the country's fiscal and current account deficit."
On developments in the infrastructure sector, he said "while PPP (Public Private Partnership) in infrastructure has been a success story to an extent, there is over lasting feeling that PPP is at cross roads."
There is need to set up an independent PPP commission with authority and jurisdiction to renegotiate terms of contract, he added.
He said importance has to be given to resolving of land acquisition and environmental issues, institutionalising of effective dispute resolution mechanism, addressing fuel shortage in power sector and accelerating oil and gas exploration and productivity in the country.