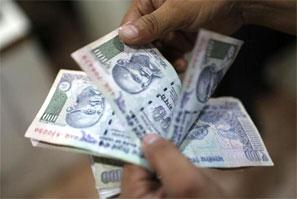 The Reserve Bank of India was spotted selling dollars via state-run banks on Monday to slow the rupee's slide after the domestic currency hit a record low earlier in the session, five traders said.

The partially convertible rupee was trading at 61.05/06 per dollar at 9:50
a.m. after earlier hitting a record low of 61.21.
Three traders said the central bank likely started selling dollars when the rupee was trading at around 61.15 levels, while two other dealers said they were spotted a little earlier at around 61.21 levels.
The rupee fell on Monday on fears of foreign outflows after stronger-than-expected US jobs growth data cemented expectations of an early end to US stimulus measures.