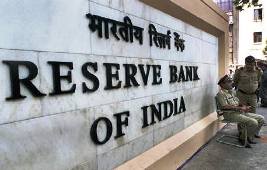 Ahead of the Reserve Bank's review of monetary policy on March 19, Prime Minister's Economic Advisory Council chairman C Rangarajan said on Friday policy rate cuts by the central bank will depend on inflation movement, among other factors.

"It (policy rate cut by RBI) will depend upon how inflation behaves," Rangarajan told reporters on the sidelines of an event organised by International Chambers of Commerce In New Delhi.

Inflation measured by the Wholesale Price Index had declined to 6.62 per cent in January. It was 7.18 per cent in December and 7.24 per cent in November.

In January last year, the WPI inflation was 7.23 per cent.

Rangarajan further said that the central bank will also take notice of action taken by the government on fiscal front to contain fiscal deficit.

In the Union Budget for 2013-14, Finance Minister P Chidambaram had said fiscal deficit for the financial year ending March 31, 2013 will be 5.2
per cent of the country's gross domestic product.
For the next financial year, the fiscal deficit target has been fixed at 4.8 per cent.
RBI Governor D Subbarao in the third quarter monetary policy review had surprised the market by cutting short-term lending rate called repo by 0.25 per cent to 7.75 per cent and cash reserve ratio by similar margin to 4 per cent, releasing Rs 18,000-crore (Rs 180-billion) primary liquidity into the system.
On RBI's decision to allow companies having exposure in real estate to apply for banking licence, Rangarajan said, "I think the RBI, will take a decision finally. It is a question of deciding who are fit and open. . . Who will they (RBI) give licence will depend upon number of factors."
Last month, RBI had issued guidelines for new bank licences, after three years of preparations.
The new set of licences comes after over a decade, as previous licences were issued in 2001-02 when two new banks -- Kotak Mahindra and Yes Bank got licences.