An RBI panel has revived the proposal of setting up a gold bank, or Bullion Corporation of India, to reduce imports of the metal - an idea mooted over two decades ago by the then Finance Minister Manmohan Singh.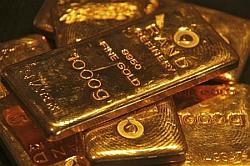 "With considerable changes in policy related to gold over the past 20 years, the proposal for setting up a Bullion Corporation of India (BCI) needs to be revisited and activated," a committee, headed by K U B Rao, to study the issue of gold imports said in its final report.

Such a bank will reduce the gold imports, which are a major worry vis-a-vis the current account deficit, by greater activation of the domestic idle gold,
it said.
The proposal to set up a gold bank was first floated by the then Finance Minister Manmohan Singh in his budget speech in February 1992. The idea was, however, never implemented.
The working group said there is a "strong intellectual support" for the idea at present and the banks' umbrella body, the Indian Banks Association (IBA), has also supported it.
Delaying or postponing the setting up of the BCI "is detrimental to the gold dynamics in the economy", it warned.
"Given the insatiable demand for gold from the Indian residents, there is a strong need for creating an institution to facilitate the activation of dealing in domestic idle gold and to provide liquidity and refinance to institutions/banks," it said.