The Reserve Bank of India (RBI) is likely to cut the repo rate by 25 bps in the mid-quarter review of its monetary policy on Tuesday. However, given that the inflation rate is still above its comfort level, the Street says the tone of the policy guidance might continue to be hawkish.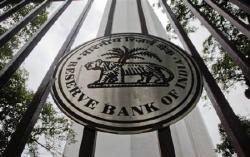 The hope of a cut in repo rate, currently at 7.75 per cent, had got a boost as the rate of core inflation (non-food manufacturing) in February declined to 3.8 per cent - the lowest since March 2010 - even as the headline inflation rose.

"The tone of the policy guidance is unlikely to change significantly. We expect the RBI governor to maintain a cautious note. Further policy easing will depend on future data, particularly of inflation, given that the retail inflation rate has been in double digits for three months," said Standard Chartered's Anubhuti Sahay and Nagaraj Kulkarni in a report on Thursday.

However, government bond yields are expected to fall further this week, as the Street sees RBI effecting a rate cut. The 10-year benchmark government bond (8.15 per cent 2022) closed at 7.86 per cent on Friday.

"The yield is expected to trade in the 7.75-7.85 per cent range this week. But this is based on the assumption there will be a rate cut. If that is postponed, we may even see the yield hitting eight per cent," said S Srinivasaraghavan, executive V-P and head (treasury),
Dhanlaxmi Bank.
Some economists, in fact, say the expectations of a rate cut are still not very strong. "Though our baseline call is for a 25-bp rate cut, we don't think it's as done a deal as the markets think. RBI will have a robust internal debate before taking a call. It will be a toss-up between a pause and a 25-bp cut," said Deutsche Bank's Taimur Baig and Kaushik Das in a report on Friday.
The rupee is expected to strengthen this week. "It is in a bullish mode due to dilution in downside risks to current account deficit, sufficient capital account flows, positive vibes from rating agencies and high forward premium," said J Moses Harding, head (Alco and economic and market research), IndusInd Bank.
He said the rupee was likely to trade in the range of 53.60-54.20 a dollar this week.
However, some expect further rate cuts, following the government's commitment to rein in fiscal deficit.
"After an improvement in trade deficit numbers ($14.9 billion in February, against $19.9 billion in January), it is likely RBI would reciprocate with a 25-bp cut. This could be followed by another 25-bp cut at the annual monetary policy review in May and, possibly, one more cut by September," said HDFC Bank Chief Economist Abheek Barua in a note on Friday.