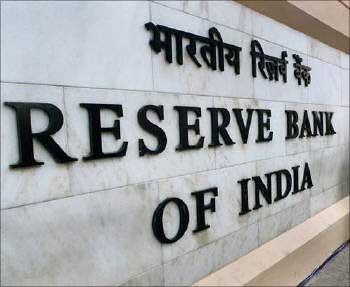 Ahead of RBI's monetary policy review, SBI on Monday expressed hope the apex bank will cut interest rates by 0.5 per cent and CRR by up to one per cent to boost sagging growth.
"CRR cut is more important and repo rate cut if it happens will be very useful. 50 basis points repo rate cut would be useful. CRR, I would request for a 50-100 basis points cut," State Bank of India (SBI) Chairman Pratip Chaudhuri said.
"Only then, the rate of interest environment can come down significantly," he added. The RBI is scheduled to announce its third quarter monetary policy review on January 29. The apex bank has hinted that it could go in for an interest rate cut in the review.
Chaudhuri further said RBI should allow banks to give two per cent interest on current accounts deposits, to attract cash lying in hands of businesses. "Reserve Bank should allow some interest...something like two per cent to be paid on current accounts... that will encourage more people to put (money in banks) instead of keeping the money in cash. It (interest rate) will help put the money in current account," he said.
At present, banks do not pay any interest on money kept in current account. The RBI had last reduced short-term lending (repo) rate in April, 2012 and stands at 8 per cent. In October, the RBI had reduced cash reserve ratio (CRR) -- the portion of deposits banks have to mandatorily park with the central bank -- by 25 basis points to 4.25 per cent.
The RBI in mid-quarter policy review on December 18, 2012 said: "In view of inflation pressures ebbing, monetary policy has to increasingly shift focus and respond to the threats to growth from this point onwards," the RBI had said.
Economic growth in the first half of the current fiscal has declined to 5.4 per cent from 7.3 per cent a year ago and has been estimated to be around 5.7-5.9 per cent in 2012-13.