The Reserve Bank on Thursday asked banks to improve their ability to manage stressed assets, but said there was nothing alarming about an unexpected rise in the non-performing assets (NPA) levels this fiscal.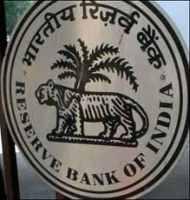 "Concerns (on NPA) are there. Banks have to improve their ability to manage NPAs. We have told banks what is their lacuna. They have to improve their information system. But we see that the situation is not alarming. Though this is our concern. Hope banks will be able to manage them," deputy governor KC Chakrabarty told reporters on the sidelines of a function organised by Yes Bank in Mumbai.

It can be noted that following the continued slowdown in economic activities on the back of rising interest rate regime, banks, especially the state-run ones, have been reporting higher NPAs in their books since the second quarter.

The country's largest lender SBI had reported record gross NPAs in Q3 at Rs 40,080 crore (Rs 400.8 billion) and saw an 87.5 percent spike in its provisioning. But
private lenders are better off.
The total NPAs in the system are set to top 3 per cent of the total assets this fiscal, against a 2.3 per cent last fiscal at Rs 98,000 crore (Rs 980 billion).
But what's worrying the regulator is the an over 300 percent spike in corporate debt recast this fiscal, which has already touched Rs 76,251, against Rs 25054 crore in the previous fiscal. This makes the overall CDR asset in the system to over Rs 1.9 trillion.
There are many critical sectors that are looking for CDRs. The textile companies are seeking Rs 1 lakh crore worth of debts.
The discoms are also in bad shape with their debts touching nearly Rs 80,000 crore (Rs 800 billion) while many have recently gone for CDRs.
The deputy governor also said the central bank is concerned about the banks selling insurance products through the bancassurance channel, but did not specify the reasons.
Since most of the banks have insurance subsidiaries, they promote selling their annuity and other insurance products through their own channels, which will enable them to have a captive customer base.