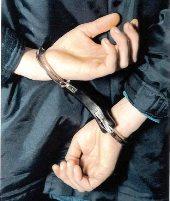 Lawyers for former Indian-American McKinsey head Rajat Gupta, set for trial next year on insider-trading charges, want Goldman Sachs chief executive officer Lloyd Blankfein and the chief financial officer David Viniar to testify in his case.

Gupta's lawyer Gary Naftalis submitted in a Manhattan court on Tuesday his list of 10 witnesses he would 'most want to depose on behalf of Gupta.'

US District Judge Jed Rakoff, who is presiding over the case, had last week ordered Gupta, Securities and Exchange Commission, and lawyers for Galleon co-founder Raj Rajaratnam to submit the list of witnesses they want should testify in SEC's lawsuit against Gupta.

Besides Blankfein and Viniar, Gupta is seeking depositions of Rajaratnam's and his co-investor Ravi Trehan, Rajaratnam's former assistant Caryn Eisenberg and Goldman Lead Director John Bryan.

Gupta's lawyer said he would also want to 'later' question Goldman chief
operating officer Gary Cohn, Goldman managing director David Loeb, Proctor and Gamble presiding director WJames McNerney and Anil Kumar, former partner at McKinsey.
"The witnesses we list are believed to have information relevant to this action," Naftalis said in court papers.
The Securities and Exchange Commission also submitted names of 10 potential witnesses that it will seek to depose in preparation for Gupta's civil trial set for next year.
The regulator wants to speak with Gupta, his wife, Rajaratnam and his brother R K Rajaratnam, as well as with Gary Rosenbach, Galleon's co-founder, and Ian Horowitz, a Galleon trader.
Gupta was charged on October 26 with five counts of securities fraud and one count of conspiracy to commit securities fraud.
He has pleaded not guilty and will face trail in the criminal case in April next year.
The SEC had also filed its lawsuit against Gupta the same day, accusing Gupta of engaging in an 'extensive insider-trading scheme' with Rajaratnam.