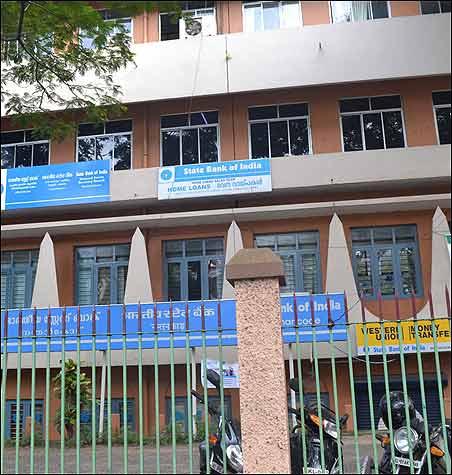 A section of the public sector banking employees will go on two-day all-India strike from Wednesday to protest against financial sector reforms and outsourcing of jobs.
Private sector banks and ATMs, however, will continue to work, Indian Banks Association (IBA) said, adding the impact of the two-day strike will be minimal on consumers.
The United Forum of Bank Unions (UFBU), an umbrella organisation of nine unions of employees and officers of PSU banks, said that it has decided to go ahead with the strike following failure of reconciliation talks between their representatives and the IBA.
The banking unions are protesting against banking sector reforms and unilateral implementation of the Khandelwal committee report on human resources management in PSU banks.
"It is not that the entire banking system will be on strike, the private banks will be working. The normal public will face minimum inconvenience because of the ATMs, which are outsourced to private companies. People will get cash as required as the machines will get replenished," IBA chief executive K Ramakrishnan said.
There are about 87,000 branches of public sector banks employing over 10 lakh personnel. The PSU banks, which operate 63,000 ATMs, control about 75 per cent of banking business in the country.
The officers and other executive staff will keep branches running and ensure minimal impact of the strike, Ramakrishnan said, adding "clearing process can get affected but the effort will be to keep the electronic processing running."
According to Ashwani Rana, Secretary General, National Organisation of Bank Workers (NOBW), an affiliate of UFBU, "talks and reconciliation (at Chief Labour Commissioner) have failed. Government and IBA have not given any response to our demands. All India bank strike stands for August 22 and 23."