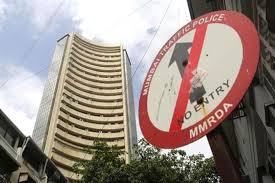 The bull run on the stock markets and asset sales have helped promoters of a host of companies, including JSW, J P Power and United Spirits, get their pledged shares released from financial institutions and increasing their unpledged holding in their firms.

Since April 1, promoters of Jaiprakash Associates have released more than 225 million Jaiprakash Power Ventures shares (valued at Rs 425 crore) pledged with lenders.

This was after Jaiprakash sold its two hydro projects in Himachal Pradesh to Abu Dhabi-based Taqa to raise Rs 10,500 crore (Rs 105 billion) in March this year.

With this, the Gaurs successfully reduced their pledged shareholding by 7.7 per cent in JP Power Ventures, though the level of their total pledged shares is still high.

Similarly, steel baron Sajjan Jindal also managed to reduce his pledged shares in both flagship firm JSW Steel and JSW Energy.

The Securities and Exchange Board of India norms make it mandatory for promoters to declare their pledged shares with lenders to the stock markets.

These shares are pledged with banks and financial institutions in lieu of loans; if the share prices fall, the promoters are asked to "top up" more shares.

"As the value of shares is going up, the mark-to -market value of borrowed capital companies have to keep with financing institutions is going down.

"This is resulting in some of the shares getting released," said Dilip Bhat, joint managing director of the Prabhudas Lilladher group.

Analysts say the percentage of promoter holding pledged with lenders provides interesting cues in identifying those whose financial health is showing signs of improvement or deterioration.

"The high levels of pledges are a cause of concern for shareholders because if these stocks are invoked and sold in the market, the stock prices will tumble," says Ambit Capital's Gaurav Mehta in a report dated June 11.

So, while the promoters of realty major Unitech managed to reduce their pledged shares, one of the firm's lenders, IDFC Ltd, also exercised its right to invoke the encumbrance with respect to 5.1 million shares (0.2 per cent of outstanding shares).

"On
the whole, things may change for the better.
"The sectors where one has seen stocks bounce back 40-50 per cent have given some relief to promoters," says P Phani Sekhar, fund manager (portfolio management services) Angel Broking.
During the past few years of economic downturn, promoters' pledged shares have reached alarmingly high levels — of even 100 per cent.
In a few cases, like GTL Infrastructure's, banks even invoked pledged shares and sold those in the markets as promoters defaulted on loan repayment. This led to substantial correction in share prices.
A market source suggested financing institutions were also hedging their risk by increasing the mark-to-market requirements for smaller companies with more volatile share prices.
This is being done to reduce the risk of any sudden downside. So, while larger companies are seeing their shares released sooner, small- and mid-cap ones are not getting a similar benefit of higher valuations.
"Overall, the scenario as far as pledged shares are concerned is expected to improve considerably, in line with an improvement in the economic outlook and business prospects. Improvement is expected in capital goods and construction companies, where one might see some monetisation of assets," said Bhat.
Meanwhile, the promoters are even using the opportunity to cash in on the rise in their share prices. Billionaire Gautam Adani, whose wealth has grown $3.7 billion since January, pledged more shares held by Adani Enterprises, Adani Power and Adani Power.
Statistics show while group's flagship Adani Enterprises pledged 2.2 per cent of the total share capital of Adani Ports, it pledged 9.5 per cent of the total share capital of Adani Power.
Adani needed funds to acquire Dhamra port (from L&T and Tata Steel) and invest in its Australian coal mining and railway projects.
Malvinder Singh, the promoter of Religare Enterprises, pledged 5.2 million shares of the company, while promoter firm MRHC Holdings pledged 0.25 million more shares to fund its financial services business, data collated by Ambit Capital show.
The Singhs have now pledged 35 per cent of the total share capital of the company with various lenders.