The Coal Ministry on Friday said it expects power utilities to sign fuel supply agreements (FSAs) with state-run Coal India (CIL) by November-end.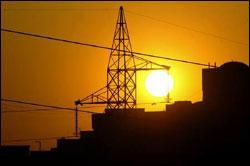 "It is expected that power utilities will sign FSAs by the end of November, 2012. CIL is ready to sign FSAs with 80 per cent trigger level. This would comprise 15 per cent imported coal on cost plus model for this year," Coal Minister Sriprakash Jaiswal told reporters in New Delhi.
"Fifteen per cent of the coal will be sourced from imports. Imported coal would be supplied on cost plus basis only on confirmed commitments from the consumers," he said.
Commenting on the price pooling, Coal Secretary S K Srivastava said: "The matter is under consideration and dialogue with the Power Ministry, and as in when the final decision is taken on that the board will consider it and they can always review the decision with regard to the imported coal on the cost plus basis."
To offset the impact of high import costs, the Planning Commission had said CIL should adopt a pooling formula on prices by combining rates of imported and domestic coal.
CIL chairman S Narsing Rao said the company was obligated to supply 80 per cent of the annual contracted quantity of coal -- out which 65 per cent would come from indigenous coal sources and the balance 15 per cent would be imported.
"We will be importing and supplying if they (power firms) wish us to do so. If they don't...That would be a deemed delivery as far as imported coal is concerned," he said.
When asked about the coal blocks that were recently de-allocated, the minister said, "Coal Ministry has sent those cases to Law Ministry. We have asked Law Ministry to review them and also suggest us on how the bank guarantee deduction and deallocation of coal blocks should be done."
Jaiswal also said the Inter-Ministerial Group on coal blocks, which recently reviewed the performance of mines given to private firms, will on October 30 and 31 further examine the blocks which were allocated to public sector firms.
When asked whether the coal blocks that were taken back from NTPC last year would be given back, Jaiswal said, "It is not possible to give back the deallocated mines to NTPC, but we have definitely assured it that we will give coal blocks on a priority basis in the new process which we have started.
"When asked about the coal given on e-auction basis, CIL CMD said, "As of now we are doing 50 million tonnes of coal through e-auction... Coal Ministry had advised us 6 months ago to eventually reduce it to 7 per cent of the total production which we would be doing in the next 2-3 years gradually."
On TCI that has filed a lawsuit in Calcutta High Court against CIL directors for alleged breach of fiduciary duties and for failing to perform their functions with adequate care and skill, Jaiswal said: "the matter is subjudice."
When asked how is the Coal Ministry going to deal with those firms that have been allocated coal blocks and have misrepresented facts, Jaiswal said, "In this regard, we will seek the advise from Law Ministry...If CBI recommends any case us, then we will seek the opinion of Law Ministry and initiate action accordingly."