Facing inordinate delays in land acquisition and local opposition, South Korean steel major Posco today scrapped its proposed Rs 30,000 crore (Rs 300 billion) project in Karnataka.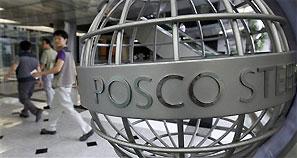 "With the given market conditions and significant delay in acquiring the required land in Gadag, we have decided to close our proposed 6 MTPA steel plant in Karnataka," Posco India chairman and managing director Yong Won Yoon said in a statement.
"In future, if we get an attractive business proposal from the state, we may consider it and return to Karnataka," he said.
Posco had in June 2010 signed an agreement with Karnataka for setting up the steel plant. It zeroed down on Mundargai taluk of Gadag district, which is near the iron ore mining belt of Bellary, as the location for the proposed steel mill.
But the land acquisition process was stopped in July 2011 "due to agitations by some farmers and religious leaders," Posco said, adding that "the mining scam" in the state made the project progress stagnant.
Commenting on the development, H K Patil, minister in charge for Gadag district in the Karnataka government, said the people of the area will be happy with Posco's pullout.
"Farmers were fighting against Posco (being) allowed into that area. (With) Posco not pressing for getting into the same area...people of that area will be happy," he said.
The Korean giant has, however, decided to continue pursuing its $12 billion steel plant in Odisha, which was originally proposed in 2006 and has yet to get off the ground.