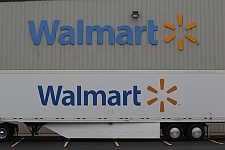 The Prime Minister's Office has declined to share details of the meetings the lobbyists of US-based retail giant Walmart had with Prime Minister Manmohan Singh and other officials, citing exemption clause under the RTI Act.
"In respect of Prime Minister, the office has stated that the sought information is exempted under Section 8 of the Act, whereas regarding PMO official(s) the office has stated that information sought is not part of records held by the office," the PMO said in reply to an RTI query.
The section contains at least eight sub-clauses under which an information sought under RTI can be denied. The PMO has not given any reason, which is mandatory as per the RTI Act, for denial of information.
The PMO was asked to give details of lobbyists, advisers, officials and representatives of Walmart who had met the Prime Minister or officials in PMO between 2008 till date. A one-member enquiry committee, under the chairmanship of former Chief Justice of Punjab and Haryana High Court Mukul Mudgal, was set up by the government in January.
The move came after Parliament was informed by the government that it would probe the issue of Walmart having lobbied hard before the US lawmakers for access to lucrative Indian retail market. Lobbying is legal in the US and many other countries, where companies concerned and their registered lobbyists need to make quarterly disclosures about such activities. However, India has no such guidelines in place.