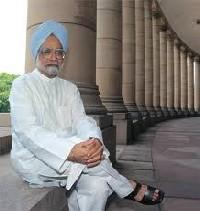 Prime Minister Manmohan Sing will hold bilateral meeting with French President Nicholas Sarkozy. He has also scheduled a meeting with UK's Prime Minsiter David Cameron, Austarlia's Prime Minister Julia Gillard ad EU's leader Herman Van Rompuy and Jose Manuel Barroso.
In his pre-departure statement, PM said he looks forward to the G20 Summit and would like Europe to prosper as "in Europe's prosperity lies our own prosperity".
India will put forth its concerns at the Summit and focus on the important matter of global governance. India also hopes to work towards developing effective global government mechanics and propel the process of reform of international monetary and financial system.