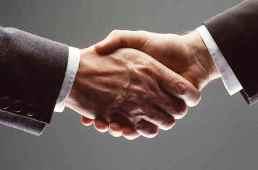 The tourism ministry is looking at proposals for large revenue generating projects, to be developed through public private partnership mode.

These projects include development of tourist attractions such as amusement parks and ropeways, a ministry official told Business Standard.

The government would also try to generate revenue through levy of fees, user charges for tourist trains, golf courses, cruise vessels and terminals and creation of land banks for hotels.

The move is significant in the backdrop of the Economic Survey of 2012-13, which has identified tourism as a big ticket item that can lead to not just high, but inclusive growth.

The Budget 2013-14 has increased the allocation for tourism ministry by Rs 87.6 crore (Rs 876 million) to Rs 1,297 crore (Rs 12.97 billion) over the previous year's allocation.

This is an increase of 35 per cent over the revised estimates.

The tourism ministry is adopting a three-pronged approach to boost the overall growth of the sector and its contribution to the economy.

The government has set a target of increasing the foreign tourist arrivals by 12 per cent.

In 2012, around 6.6 million foreign tourists are estimated to have visited India.

"We are going to campaign for Incredible India extensively. We are also improving our website to meet our publicity needs,"
the official said.
The ministry will also invest in creating tourist infrastructure such as budget accommodation, wayside amenities, signages.
The Budget provision also includes externally aided projects, assistance to central agencies for tourism infrastructure and construction of Indian Institute of Skiing and Mountaineering at Gulmarg, Kashmir.
Of the total plan budget, 2.5 per cent has been allocated for the tribal sub plan under the Plan Scheme Infrastructure Development for Destination.
Besides, government will also focus on creating skilled manpower through its Hunar se Rozgar scheme to provide employment in the travel and hospitality industry.
Tourism Ministry will also seek help of the corporate sector in providing such training facilities.
Recently, Intercontinental Hotels Group had expressed its interest in partnering government in opening training academies.
To increase the inbound tourist inflow, the ministry has also given a proposal to the Ministry of Home Affairs to extend the visa-on-arrival facilities to 16 more countries which include Germany, Norway, Sweden, France, Spain, Poland and South Korea among others.
"Visa on Arrival is an attraction for potential tourists in key markets and at times also helps in tapping the people who make decisions at the last moment," said Tourism Minister K Chiranjeevi recently.