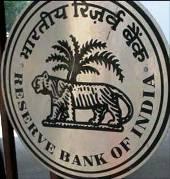 The Planning Commission on Monday made a case for lowering of interest rates for attracting investments and reversing the declining trend of economic growth.
". . . lowering interest rates and reduction in fiscal deficit is important for the stabilising and growth of the economy," Planning Commission Deputy Chairman Montek Singh Ahluwalia said while delivering the 15th JRD Tata Memorial Lecture.
The Reserve Bank of India is slated to announce its monetary policy review on January 29, amid industry demand for lowering of interest rates to spur growth.
He said investments in infrastructure have to be financed through increase in domestic savings as reducing the fiscal deficit is important for long term sustainability of our investment strategy.
". . .investment in infrastructure is quite critical as it is a major constraint to India's ability to attract both domestic and foreign investments and make it more productive," Ahluwalia added.
He said: "Investment inflows have significantly declined by about three percentage points since 2007-08 in the aftermath of global economic crisis.
"We need to reverse this trend to achieve high economic growth and for this we need fixed investment of 35 per cent by the end of the (current) plan period, from the level of 34 per cent in 2007-08."
Ahluwalia said investment can get back only by savings or else the current account deficit will increase exponentially.
He said CAD of 4.2 per cent is not sustainable for growth. CAD -- the difference between exports and imports after considering cash remittances and payment -- is expected at around 4.2 per cent of GDP during the 2012-13 fiscal.
It widened to a record high of 5.4 per cent of GDP, or $22.3 billion, in July-September
quarter.
Ahluwalia also said the average 8 per cent growth target projection for the 12th Plan (2012-17) is achievable.
"I believe that we are not over-optimistic in the sense that I believe that an average of 8 per cent is achievable."
However, he said the decisions taken by the centre need to be accompanied by solid actions by the states.
"The decision makers in the economy are many. Many of the really interesting things that have to be done in order to perform efficiently are not exclusively under the control of central government. . . Optimum action by the Centre has to be accompanied by very solid actions by the states."
Ahluwalia said there is a need to recognise the fact that the 12th Plan has started in a depressed environment and India's gross domestic product growth rate is expected to be below 6 per cent in the current fiscal.
Ahluwalia said: "We have to recognise that we have started the 12th Plan in a temporarily depressed environment.
"I don't know what the latest forecast for the growth in the current year is going to be, but obviously is going to be below six per cent."
But having set an average growth target of 8 per cent in the 12th Plan and starting with below 6 per cent means India would have to grow at about 9 per cent in the last couple of years of the Plan period, he added.
On agriculture, he said the annual growth target of 4 per cent is achievable as 3.5 per cent growth rate has already been achieved and there is a need to diversify and enhance productivity.
"More people should be drawn out of farming.
"Employment in agriculture is not what we need. More mechanisation, higher wages for farm labour and higher incomes for farmers should be the objective. "Fewer (people) should go into farming," Ahluwalia added.