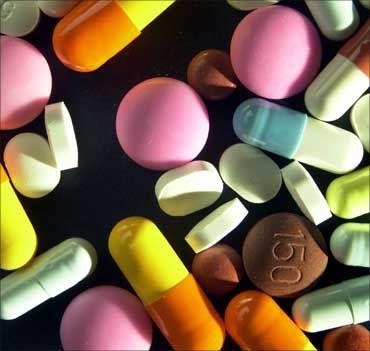 Piramal Healthcare on Wednesday said it will sell its diagnostics unit to Super Religare Laboratories (SRL) for Rs 600 crore (Rs 6 billion), nearly two months after selling its domestic solutions business to Abbott for Rs 18,000 crore (Rs 180 billion).
In a statement Piramal Healthcare said it has entered into an agreement with SRL, promoted by billionaire brothers Shivinder and Malvinder Singh, to sell the diagnostics arm -- Piramal Diagnostic Services Private Limited (PDSL).
Commenting on the deal, Piramal Group Chairman Ajay Piramal said: "We feel it is the right time to take the business to the next level and this development will give it the scale and size to serve a much larger base of Indian customers with a high level of quality and care."
Piramal Healthcare will receive Rs 300 crore (Rs 3 billion) on closing of the deal and the balance over a period of three years. It will also continue to be involved in the business, including by way of representation on the board of directors and the executive committee of SRL, the statement added.
The deal follows Piramal's selling of its domestic solutions business for $3.72 billion (about Rs 18,000 crore) to US-based Abbott in May.
As part of the Abbott deal, Piramal had agreed not to engage in  generic pharmaceutical business in India for the next eight years.
Piramal Healthcare shares rose nearly 3 per cent to a month-high of Rs 524 in the early trade on the Bombay Stock Exchange.
For SRL, the deal will make it the country's largest diagnostic services provider by acquiring PDSL's network of 107 laboratories, with an FY'10 revenue of over Rs 200 crore (Rs 2 billion), the statement said.
"This combination creates one of the largest and best in class service providers not just in India but also in Asia, given our existing presence and relationships in the Middle East and SAARC countries," SRL Promoter Shivinder Singh said.
For the Singh brothers, who own Fortis Healthcare, this is the third significant acquisition within a year.
Last August, Fortis had acquired 10 hospitals from Wockhardt for Rs 909 crore (Rs 9.09 billion) following which the healthcare chain's total capacity rose to 5,180 beds.
In March this year Fortis picked up 23.9 per cent stake in Singapore-based healthcare firm Parkway Holdings for about $685.3 million (nearly Rs 3,100 crore). The stake purchase has helped Fortis establish a Pan-Asian presence and increase network to 62 hospitals with total bed strength of over 10,000.
Fortis now, however, is locked in a tussle for control of Parkway after Malaysian fund Khazanah made a partial offer to acquire a majority stake in it.
The Indian healthcare chain has since countered it. In 2005 Fortis had acquired Escorts Heart Institute and Research Centre for over Rs 585 crore (Rs 5.85 billion).