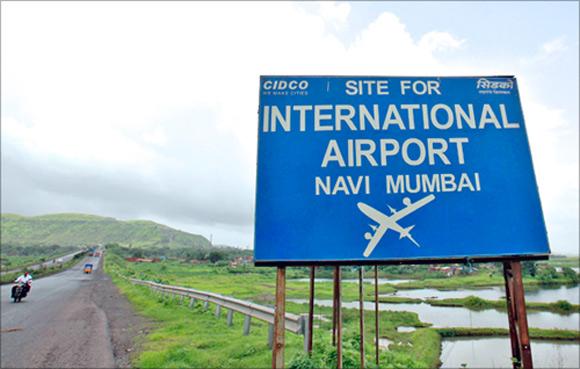 Maharashtra government on Monday offered to provide 22.5 per cent of the developed land to those whose lands would be acquired for the Navi Mumbai International Airport project.

"The project affected persons (PAPs) have agreed to the state government's offer to provide 22.5 per cent developed land for the acquisition of their 371 hectares," Chief Minister Prithviraj Chavan said after a meeting with officials and leaders of PAPS.
"Earlier, it was decided that they should be given 12.5 per cent of (developed) land and also a cash compensation. It has now been decided to give additional 10 per cent land," Chavan said.
"This proposal was put forward before the project affected and has been accepted by the their leaders."
"It has been decided to return 22.5 per cent of the land to the project-affected and give 1.5 per cent FSI on 12.5 per cent land and 2.5 per cent FSI on remaining 10 per cent. So, on an average around 2 per cent FSI will be given," Chavan said.
This is expected to pave the way for the City and Industrial Development Corporation (Cidco), the nodal agency for the project, for inviting request for qualification (RFQ) for the project. Delay in acquisition of land had forced Cidco to defer the invitation of RFQ.
Today's development comes ahead of the meeting convened by the Prime Minister Manmohan Singh with Chavan on November 13 to review the progress of the project.