Apart from special services from banks for their wealth management needs, high net worth individuals (HNIs) are now getting offers from insurance companies, too.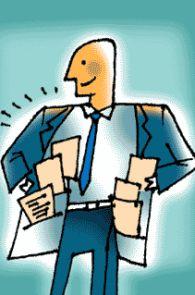 Apart from specialised personnel to advise and service such customers, insurers have also begun to offer high-end products to them.

HDFC ERGO General Insurance, for example, sells higher plan variants like Health Suraksha Gold & Platinum to the HNI base of HDFC Bank.

These plans typically have additional covers such as for maternity, dental, spectacles, hearing aids, contact lenses or convalescence benefits, over and above the regular indemnity cover.

For insurance firms, the proportion of HNI customers is six to 10 per cent of their total. However, experts note, the average business generated by an HNI policyholder has 20-30 per cent more value than from a regular customer in premium generated business.

"In comparison to regular policyholders, these customers bring more business in terms of premium growth," said the senior sales executive of a private general insurance firm.

Similar to priority banking services, insurers are providing services under 'gold' and 'platinum' categories.

Take Max Life Insurance, for example. V Viswanand, director and head of product management, says customers paying an annual premium of Rs 100,000 and above fall under the 'Gold Circle' category.

They have dedicated customer service; a representative from the firm will call back within two hours of an SMS.

Further, they have relationship officers to address queries within 20 seconds, without having to wait while calling on the dedicated helpline.

These customers also have access to the company's e-magazine and are offered a cheque pick-up facility at home.

Viswanand added, "We are on the top in terms of average premium per customer, which stands at Rs 33,000. Our Fast Track Plan and Guaranteed Monthly Income Plan cater to affluent customers who pay premiums of Rs 100,000 and above. HNI clients are more interested in those policies which have a non-discretionary upside."

Max Life has 24 per cent of affluent customers in its total base.

Variations of a product for different customer segments are also being practised. Max Bupa Health Insurance's Heartbeat cover has three categories - silver, gold and platinum.

The platinum cover is designed for HNIs and has a maximum sum assured of Rs 50 lakh (Rs 5 million). This cover provides hospital accommodation cover for a single private room and covers specified vaccination expenses for insured children until they have completed 12
years.
Max Bupa also covers consultation for nutrition and growth to the child during a visit for vaccination.
Manasije Mishra, chief executive, says the company also provides a relationship doctor for platinum customers in case of a serious medical condition.
'Thinking of more'


"This is a very interesting space and we will be looking at enhancing both products and services for the HNI segment, as they are an important category for us," said Mishra.
Customers under this plan are also eligible for a Health Relationship Programme if the policy is renewed without a break.
Under this, they are eligible for health services and products with a market value of up to 10 per cent of the last paid premium.
Also, agents catering to this segment get additional benefits. A S Narayanan, chief distribution officer, Bajaj Allianz Life Insurance, said they had a priority circle for the top performers among agents dealing with such HNI customers.
These agents have an exclusive relationship manager to support and assist them, and to ensure faster resolution to their queries on products/policy documents.
A separate email ID has been created for them, so that one can easily identify when a query comes from the priority circle agent.
"Every HNI customer is given a personalised welcome call where his policy terms and conditions are reiterated to him. A dedicated relationship manager attends to his/her requests or queries. The HNI client is given assistance by the relationship manager on how to operate the self-help online portal for customers available on our website," said Narayanan.
The company's count of HNI customers is a little over 400,000, about 6 per cent of their customer base.
It says it is trying to provide complete insurance solutions to the HNI clientele and cross-sell other insurance products to suit needs.
Officials in the sector say life insurance companies are thinking a step beyond, introducing custom-made policy documents and allied services for the segment.
According to sources, a Mumbai-based life insurance company has engaged with a mid-size information technology firm to develop specialised policies for HNIs - specialised services and lifestyle & technology-related privileges for these customers.
Insurers say such customers would have separate servicing centres and personnel to deal with policy-related needs.
"Since these clients typically pay 30-40 per cent higher than the regular customers, it is imperative that they derive more value out of their policy," said the chief marketing officer of a private general insurance company.