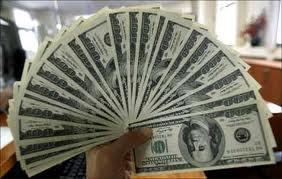 Private equity firms in India invested about $2,273 million across 89 deals during the January-March quarter, says a report.

According to Venture Intelligence, a research service focused on private company financials, transactions and valuations in India, the investments were almost twice of what was invested in the same period last year.

In the January-March period of last year, an amount worth $1,179 million was invested across 103 transactions.

These figures do not include PE investments made in the real estate sector, the report said, adding that there were five PE investments worth $100 million or more during the first quarter of 2014, compared to just one such transaction in the same period last year.

The top two PE transactions during January-March
period of this year involved Canadian and Middle Eastern investors teaming up to invest into infrastructure operating companies in India.
Other major transactions were from the IT & ITES industry, including the $260 million buyout of Aditya Birla Group's BPO unit Minacs by CX Partners and Capital Square Partners; the $143 million raised by e-commerce firm
Snapdeal.com
and General Atlantic's $100 million commitment to healthcare software firm Citius IT.
eBay again teamed up with existing PE/VC investors to provide $90 million in follow-on financing to online classified services firm Quikr.
While IT & ITES companies accounted for $895 million at the top slot, energy and engineering & construction companies vaulted to the second and third favourite positions, attracting $414 million and $324 million, respectively, it added.