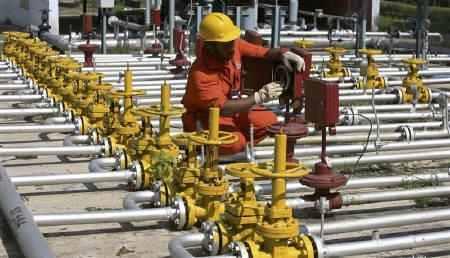 State-owned Oil and Natural Gas Corp (ONGC) will add about Rs 8,000 crore (Rs 80 billion) to its profits annually from near doubling of natural gas prices from next fiscal.
Oil India Ltd, the second largest state explorer, expects to rake in Rs 250 crore (Rs 2.5 billion) on every dollar increase in gas price.
The government on Thursday approved raising gas price to about $8 per million British thermal unit from current $4.2 to attract more investment in oil and gas hunt so that production is raised and imports cut.
ONGC Director (Finance) A K Banerjee said the company's annual profits will rise by about Rs 8,000 crore from the price increase. The company produces some 60 million standard cubic meters per day of gas.
"We gain about Rs 2,000 crore from every dollar per mmBtu increase in gas price," he said. ONGC had reported a net profit of Rs 20,926 crore (Rs 209.26 billion) in 2012-13 fiscal.
OIL Director (Finance) T K Ananth Kumar said every US dollar per mmBtu increase in gas price adds Rs 400 crore (Rs 4 billion) to the company's topline and Rs 250 crore (Rs 2.5 billion) to its bottomline (profit).
"We should add Rs 1,600 crore more to the topline and about Rs 1,000 crore to the bottomline at the new prices," he said. Earnings per share will rise by Rs 16 per share. "Besides improving profitability, the decision will also encourage more investments in India's oil and gas sector," he said. "It will encourage companies to become much more aggressive in exploring for new gas."
On the contrary, gas utility GAIL India expected a Rs 1,300-crore hit on its pre-tax profits on account of higher costs it will have to pay for buying gas it uses to manufacture liquefied petroleum gas (LPG) and petrochemicals businesses.