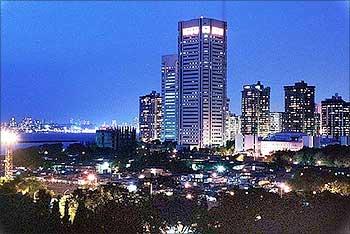 The slump in the commercial realty market has not dented the growth in office space rentals.

The rise in office rents over two years is most striking in the National Capital Region, with growth of up to 36 per cent in Gurgaon and 27 per cent in Delhi.

According to international real estate consultancy Cushman and Wakefield's data, rents have gone up in all major cities over two years (from the third quarter of 2011 to the third quarter of 2013) in the range of seven to 35 per cent.

Delhi's Connaught Place and Gurgaon's Cyber City and MG Road have witnessed the highest increase in rents.

"With companies/retailers relocating to a different location as well as consolidation happening around, leasing activity continues to happen.

"Though, overall absorption has declined and the growth is coming from existing inventory only," said Gautam Saraf, director, Office Agency India, Cushman and Wakefield .

However, he said the high growth in rentals was not only because of any appreciation in the market but linked to economic factors such as inflation and high input costs.

This year, net office space absorption (or sale) has declined about 25 per cent, at 23 million square foot across top eight cities compared to 2012, while leasing activity is marginally down by two per cent at 35 million sq ft in 2013, compared to 2012.

Even the new supply is down by 14 per cent at 34
million sq ft for this year.
The net absorption recorded declined mostly on account of companies focusing on relocation, expansion and consolidation to rationalise costs, as well as to create greater value for company operations within the country, according to C&W.
Sanjay Sharma, managing director, Qubrex, a real estate consultancy, has a different view.
"It will be a bit aggressive to say that rents went up by 35 per cent in Gurgaon.
"There has been a 15-25 per cent increase in the NCR market, including Gurgaon," he says.
According to Sharma, in the last six-nine months, there has been a decline in the rentals in this market.
With inflation and other costs going up, there would be little net gain.
"Because of slowdown, not much new supply has come but demand has increased.
"So, more absorption and less inventory have put upward pressure on rents," he added.
Sanjay Dutt, executive managing director, South Asia, C&W, said, "Next year will be an occupiers' market, offering better quality office space for competitive pricing as prices remain stable.
"Leasing activities will see an increase because of new entrants and expansion of existing ones and indeed relocation and consolidation activities that are expected to continue."