The state of Bihar will now monitor the public distribution system (PDS) through laptops to check corruption and to provide help to those living below poverty line (BPL), to get their monthly quota of essential commodities including food grain and kerosene oil, officials said.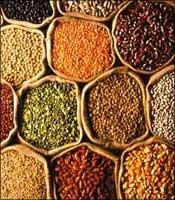 The state government has decided to start a monitoring of PDS on daily basis to ensure that its benefit reaches the people living under the (BPL) and families under Antodaya Anna Yojana (AAY) categories.

Bihar Food and Consumer Protection Minister Shayam Razak told Rediff.com in a telephonic conversation that monitoring of PDS through the laptops will began by the end of this year.

"We will put in practice the new programme-monitoring of the PDS in next two months," he said.

Razak said that monitoring of PDS through laptops will not only check corruption and irregularity, it will provide transparency of the scheme for beneficiaries.

He said that all the information related to PDS on daily basis will be available with the head office of the food and consumer protection department.

According to him, the state government will appoint 535 computer assistant at block level to assist the block supply official to feed the information of PDS." All the computer assistants will be given laptops for their work" he said.

In Bihar, there are 45,000 PDS shop. The centre provides Bihar 87,000 tone foodgrains for Antodya families and 1,40 lakh tone for BPL families.

Besides, it also provides 6.50 crore litre kerosene oil for distribution among these families.

Officials of the department admitted that corruption and irregularities in PDS reported. They also said that most complaints regarding less or no distribution of ration were against dealers and marketing officers.

The state government had already initiated several measures including officials asked
to sent daily off take of food grains to the head office.
However, last month a survey conducted by the Indian Institute of Technology (IIT), Delhi has found appalling levels of hunger in Bihar.
According to the study, 70 per cent of rural households still skip meals, simply because of poverty.
The survey was coordinated by Prof. Jean Dreze, a development economist who conceptualised and drafted the first version of the Mahatma Gandhi National Rural Employment Guarantee Act, and Ms Reetika Khera, another economist.
The survey, which was carried out in nine states in May and June this year, showed alarming levels of hunger among villagers.
In Bihar, 70 per cent of villagers told the survey teams that they had to go without food more often than not.
This was significantly more than in other states: only seven per cent of villagers complained of having skipped meals in the preceding three months in Uttar Pradesh, six per cent each in Tamil Nadu and Himachal Pradesh, nine per cent in Orissa, 16 per cent in Andhra Pradesh, 17 per cent in Chhatisgah, 26 per cent in Jharkhand and 36 per cent in Rajsthan.
The survey also found very strong evidence of a revival of the Public Distribution System (PDS) everywhere in the country, except in Bihar.
The results are embarrassing for the ruling government and the chief minister, who claims to have fast-tracked development in the state and had been held up as a national and global success story.
The survey results do show that there has been a marked improvement in the PDS system in Bihar, but it remains far from satisfactory.
Even Jharkhand, riden with political instability since its formation, has performed better on this count in the survey.
The survey found large-scale diversion of PDS grain, with less than half of the supplies reaching the poor.
It further states that the coupon system introduced in Bihar, with the objective to end corruption in the delivery of food grain, has been subverted by corrupt elements.