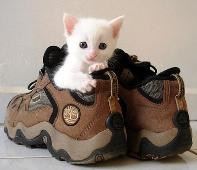 A new luxury resort offering facilities like air-conditioned rooms, VIP suits with television, raised bedding and private yards is soon opening at the Walt Disney World Resort in Florida, but it is only meant for pets.
Researvation for suits has also begun at the new Best Friends Pet Care Resort which is scheduled to open on August 27.
The one-of-a-kind resort comprises more than 50,000 square feet of indoor and outdoor space, including 17,000 square feet of air-conditioned indoor space, 10,000 square feet of covered outdoor runs and play areas, and an expansive private dog park exclusively for the use of pet resort clients and their dogs.
The facility will accommodate up to 270 dogs and 30 cats as well as 'pocket pets' like hamsters, guinea pigs, rabbits and ferrets.
"Best Friends has long been the industry leader for boarding, and this will be our crown jewel. We've taken the 'best of breed' in every category to create the perfect environment for pets," Dennis Dolan, president and CEO of Best Friends Pet Care, said.
"Our goal is to ensure that pets staying with us have a fun, action-packed vacation -- just like their families vacationing at Walt Disney World."
The resort offers a wide range of suite choices for dogs includes air-conditioned indoor rooms, 48-square-foot indoor-outdoor suites, and four expansive VIP (very important pet) suites with television, raised bedding and private outdoor yards.
There is a separate 'Kitty City' pavilion for feline guests in two and four-room condos -- away from the dogs.
All suites and condos are designed to provide comfort and privacy and will be cleaned daily with hospital-grade disinfectants.