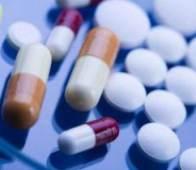 India's intent to respect intellectual property may have drawn international criticism following the Supreme Court's decision on Glivec, but facts point at a different story.

After Swiss multinational pharma major Novartis recently accused India of disrespecting intellectual property, data has now shown that India has granted at least 219 patents to Novartis in the pharmaceutical field.

According to the data from the Indian Patent Office, India started granting product patents only from 2005 onwards, in line with the World Trade Organisation's Trade Related Aspects of Intellectual Property Rights agreement.

The data shows that Novartis, along with its subsidiaries, secured 137 pharmaceutical product patents between 2005-06 and 2009-10.

Novartis officials themselves confirm the data's findings.

"According to the information available with us, Novartis received 219 patents in India for inventions in the pharmaceutical field (not all of this is medicines)," Ranjit Shahani, Novartis India Vice Chairman and Managing Director told Business Standard via e-mail.

Union Commerce Minister, Anand Sharma also confirmed this information recently, during a conference in Geneva.

"Novartis is the third largest beneficiary of registration of patents in India. "Roche has 166 pharma patents registered in India, whereas Sanofi has 159 and Novartis has 147 medicine
patents registered.
"Why are we not respected for having granted 147 patents to the same company rather than when the Indian judiciary has denied one?" Sharma questioned.
In contrast with multinationals, domestic companies have fewer patents registered in India.
According to Patent Office data, between 2005-2006 and 2009-10, Sun Pharmaceuticals and Lupin have each secured six pharma product patents, whereas Glenmark received only three.
However, Dr Reddy's Laboratories was granted more than 20 patents during the period.
However, Novartis remains unmoved by the explanations.
"Novartis will continue to file for patents and launch new products in India.
"But it will be 'cautious' while making investments in innovation.
"Products are launched in any country depending on market profile, including unmet medical need.
"We would continue to consider these factors when launching any products, including patented products, in India," Shahani said.
According to Shahani, more than 1,100 patent applications for all kinds of inventions are pending in India on behalf of Novartis.
On April 1, the Supreme Court had rejected Novartis' plea for patent protection for its anti-leukaemia drug, Glivec.
In a statement, issued immediately after the apex court's judgment, Novartis had said, "This ruling is a setback for patients that will hinder medical progress for diseases without effective treatment options."