Nomura says it has come away "with extremely negative takeaways" for the Indian heating, ventilation and air conditioning (HVAC) market after meeting with Blue Star's executive in charge of the segment.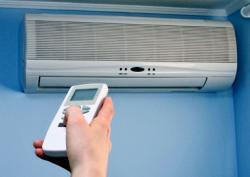 Nomura says Blue Star sees the HVAC market suffering from declining orders and intensifying competition, according to a note dated
on Thursday.
As such, margins are under pressure, while customers are delaying payments, Nomura says citing Blue Star's comments.
Nomura expects the negative trends in HVAC to also impact Voltas, noting the air conditioner maker has recently been aggressive in the domestic market following a slowdown in new order inflow in the overseas markets.
Blue Star shares fall 1 percent, while Voltas shares are down 2.1 percent.