For home buyers in Noida Extension things have just gone worse. While banks have decided not to disburse loans to residential properties in the area, including those that had no litigation against them, builders are threatening to charge a penalty if payments are not made according to the existing contracts.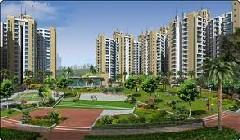 A section of builders argued that instalments that were due should be paid, since there were no legal tangles over their properties, otherwise they would have to stop construction.

Sources said some developers had told home buyers that they would be charged penal rates ranging from 18 to 24 per cent if payments were delayed.

"We have stopped disbursements for residential projects in that area. There is uncertainty. There is fear that this problem will intensify and spread to more villages. None of the banks is willing to take a risk," said a senior official with a Mumbai-based bank, on the condition of anonymity, as the matter was subjudice.

Sanjay Singh, an employee in the construction sector, who had recently-purchased a property in the nearby area said: "Banks are afraid that the Supreme Court hearing on July 27 is likely to stop construction in the rest of the area, which includes 15-18 villages."

There are a number of pending public interest litigations (PILs) for other areas such as Roja and Yakubpur.

The crisis has further deepened with banks not willing to disburse loans for ready-to-move buildings in Crossings and Raj Nagar extension.

"Even though there aren't any cases in these areas, banks are refusing buyers," said a buyer who was scouting for flats in these areas.

Bankers are asking
buyers to stay put and make no further payments till the issue is resolved or the environment is conducive for further disbursals.
They said it was better to pay a penalty amount, instead of "throwing more good money after bad money".
The impact of the penal rate may not be significant, if the issue is resolved within the next couple of months.
"There are clients who have approached us because we have stopped disbursements and they have been asked to pay a penalty by the real estate developer. Our advice is not to worry about the penalty because it will not be significant in the overall scheme of things," said a senior official with one of the housing finance companies.
However, all builders don't seek penalty. Many are lying low. Since there was uncertainty and banks were refusing to disburse, asking a buyer to pay would be difficult because they would not be able to make the payment from their own pockets.
Buyers have also approached builders to provide them with funding from other banks. "If builders want us to pay, they should get us a loan. That would prove that the property is bankable," said a buyer.
A real estate developer pointed out that not all developers had asked their clients to pay a penalty for delayed payments.
"While developers can impose penalty because it is mentioned in the contract, they are also considerate about the current situation. Not all of us are asking for penalty," the developer said. Last week, the Allahabad High Court had scrapped acquisition of 589.13 hectares in Greater Noida.
Earlier, the Supreme Court had upheld the court decision to return 156 hectares to farmers of Shahberi village. Acquisition of around 2,000 acres in this region has been challenged in the court.