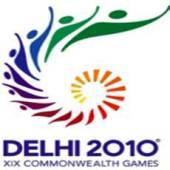 The 2010 Commonwealth Games in New Delhi will not be covered against attack, with reinsurer Lloyd's Syndicate on Monday withdrawing the terrorism part of the event cancellation policy, citing high risk.


The development comes a day after a shootout near Delhi's Jama Masjid, which left two Taiwanese tourists injured, prompted authorities to place both New Delhi and Mumbai on red alert.


It has also heightened fears of terrorist attacks during the 72-nation event starting October 3.


Insurance broker Trinity Group, which has the mandate for the CWG, confirmed that the event is uninsured so far.


"Today, the reinsurer withdrew the terrorism cover. Even if the organising committee decides to take out a policy, we will have to renegotiate terms with the reinsurers," said Akhilesh Jain, vice-chairman, Trinity Group.


The Indian insurance industry does not have the capacity to underwrite the entire policy without reinsurance support, industry experts said.


The sum assured for the CWG would be Rs 713 crore (Rs 7.13 billion), which is the expected revenue from sponsors, advertisers and other sources.


The policy, if taken, would compensate for any losses arising from cancellation due to a natural calamity like an earthquake, or riot or death of a political leader.


But with the organising committee unable to stump up the cash for insurance, the CWG is likely to go uninsured, leaving a huge potential loss uncovered should the event be cancelled.


The organising committee would have had to pay Rs 26 crore (Rs 260 million) to Oriental Insurance, which was the lowest bidder for event cancellation.


Industry experts said there is a huge risk in writing the cover, as the met department has also predicted rains during the CWG.


"The organising committee has conveyed to us that it has no money to pay for insurance cover. It has exhausted its budget," said a person familiar with the development.
The premium for insuring the CWG shot up because of the uncertainties surrounding the event.


The Rs 26 crore (Rs 260 million) is much larger than, for example, the Board of Control for Cricket in India's Rs 1.5-crore (Rs 15-million) premium for event cancellation cover of Rs 250 crore (Rs 2.5 billion) for the Champions League T20 tournament.


For the Indian Premier Leage-3 earlier this year, the board paid Rs 4 crore (Rs 40 million) for a sum assured of Rs 480 crore (Rs 4.8 billion).


The committee has taken five other covers: directors' and officers' liability, as well as separate group personal accident insurance for organising committee staff, athletes, volunteers and spectators.


The committee paid a total of Rs 11 crore (Rs 110 million) to state-owned Oriental Insurance for these five policies.