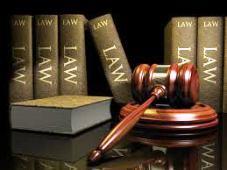 The NDTV-Nielsen showdown has reached the finality early this year when in January, NDTV's executive vice-chairperson Narayan Rao wrote to Nielsen's chief executive officer David Calhoun about data tampering.
The NDTV
lawsuit
reveals that after the January email, a team of top Nielsen officials, including Paul Donato, executive vice-president and chief research officer, flew down to New Delhi for a meeting with the NDTV top brass.
When NDTV threatened legal action, Nielsen and its joint venture partner Kantar promised to broad-base the sample size to 30,000 households and beef up security measures.
A month later, the matter took a more serious turn as Nielsen officials heard from an independent consultant hired by NDTV that employees at TAM were prone to accepting bribes to alter ratings for channels.
By April, Nielsen had 'unequivocally admitted that the information provided by NDTV's consultant was highly credible' and laptops from TAM officials were seized and sent to the US for forensic analysis.
Even then, claims NDTV, Nielsen made no real attempts to reform its data collection procedure. Bad data continued to flow in and was released "recklessly and in pursuit of profits," NDTV said.
This harmed the broadcaster
immensely, affecting its revenues, profitability and market capitalisation, it alleged. "This loss of hard-earned reputation and goodwill along with the damage to the profitability of NDTV as a result of low advertising revenues, has, in turn, severely damaged the brand value of NDTV," it says in the lawsuit.
NDTV's share price has plummeted 95 per cent since the beginning of 2008 till the end of last year. On Tuesday, it closed at Rs 53 per share, up three per cent since Monday's closing.
NDTV had also raised these issues on industry platforms throughout. Last November, at the board meeting of the News Broadcasters Association, NDTV's Rao presented a detailed report on the tampering of PeopleMeters–TAM's audience measurement tool.
In the meeting, Rao pointed out some were "subverting the ratings system by discovering the panel homes that have PeopleMeters installed in them, doctoring data emerging from parallel homes, providing a separate TV in select panel homes for viewing while the TV linked to the metre was tuned to specified channels [and] misusing the guest button where up to 10 guests could be shown watching even when there was no one there."
Rao has alleged many broadcasters were involved and they offered monetary inducements for data manipulation. These findings were also shared by Nielsen representatives earlier in 2012.
What makes it worse for Nielsen is that NDTV has claimed similar malpractices are rampant across Nielsen's coverage area from the US  to the Philippines and Turkey.